It's Easter Sunday, which means this rejected cover attempt of mine from many many years ago has been dusted off and posted. I'd be a liar if I didn't admit to a bit of Addams influence in the piece.
Eckstein & Shaw "Cartoon Pad" Podcast Debuts
The fellows who brought you The Elements Of Stress have debuted a bi-weekly podcast, The Cartoon Pad. The first guest on their debut pod is New Yorker cartoonist, Nick Downes.
Mr. Eckstein began contributing to The New Yorker in 2007; Mr. Shaw in 1999; Mr. Downes in 1998.
Visit Bob Eckstein's website here
See some of Michael Shaw's work here.
Visit Mr. Downes's website here.
Check out Cartoon Pad Episode #1 here.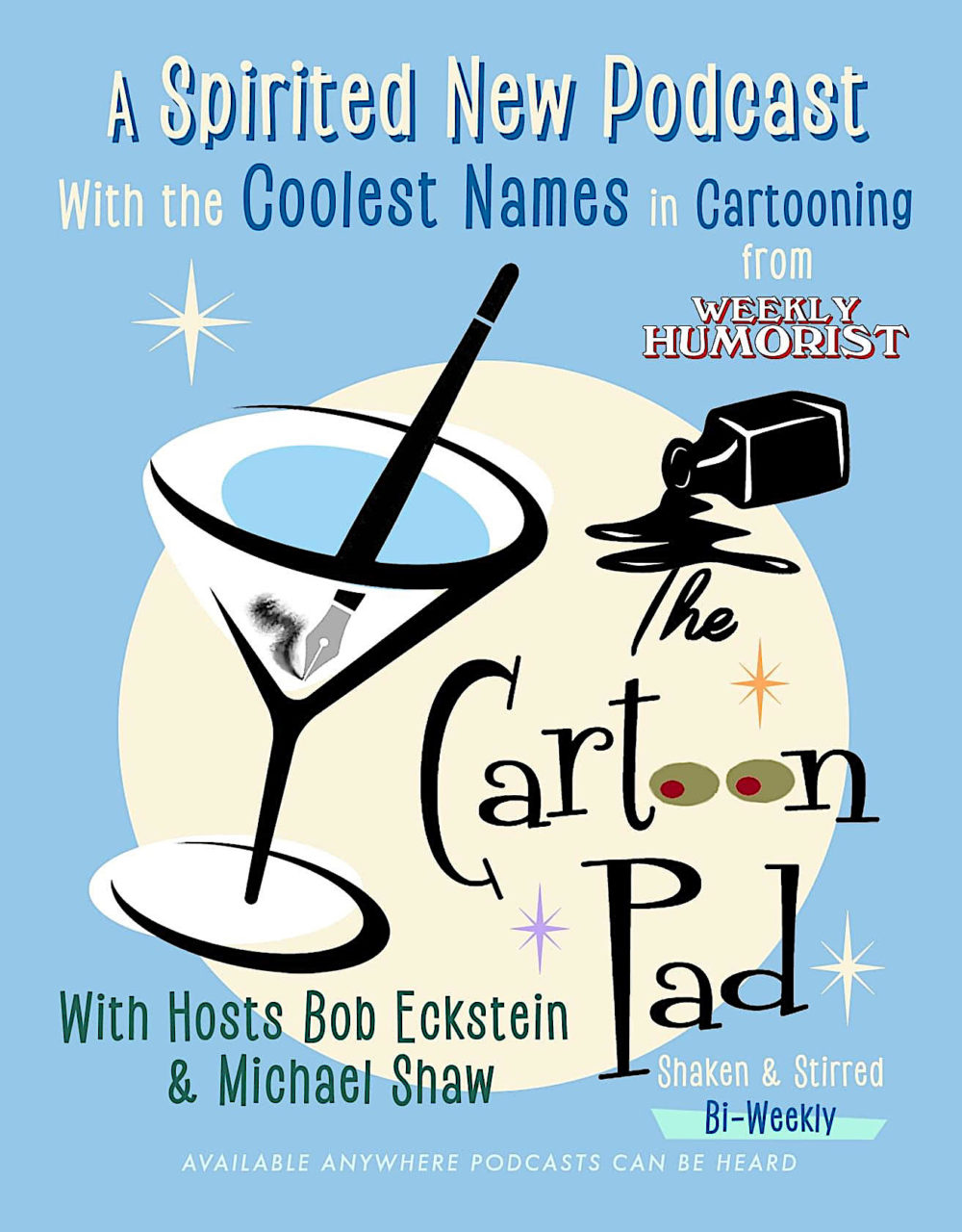 _________________________________________________________
The Latest ToonStack: Collaborative Cartoons
ToonStack #4 has been posted. This week's theme is Collaborative Cartoons. The collaborating contributors are many. They include Ellis Rosen, Amy Kurzweil, J.A.K., Navied Mahdavian, Kendra Allenby, Jason Chatfield, Hilary Campbell, David Ostow, Tom Chitty, Brendan Loper, and Sofia Warren.