New Cartoon Pad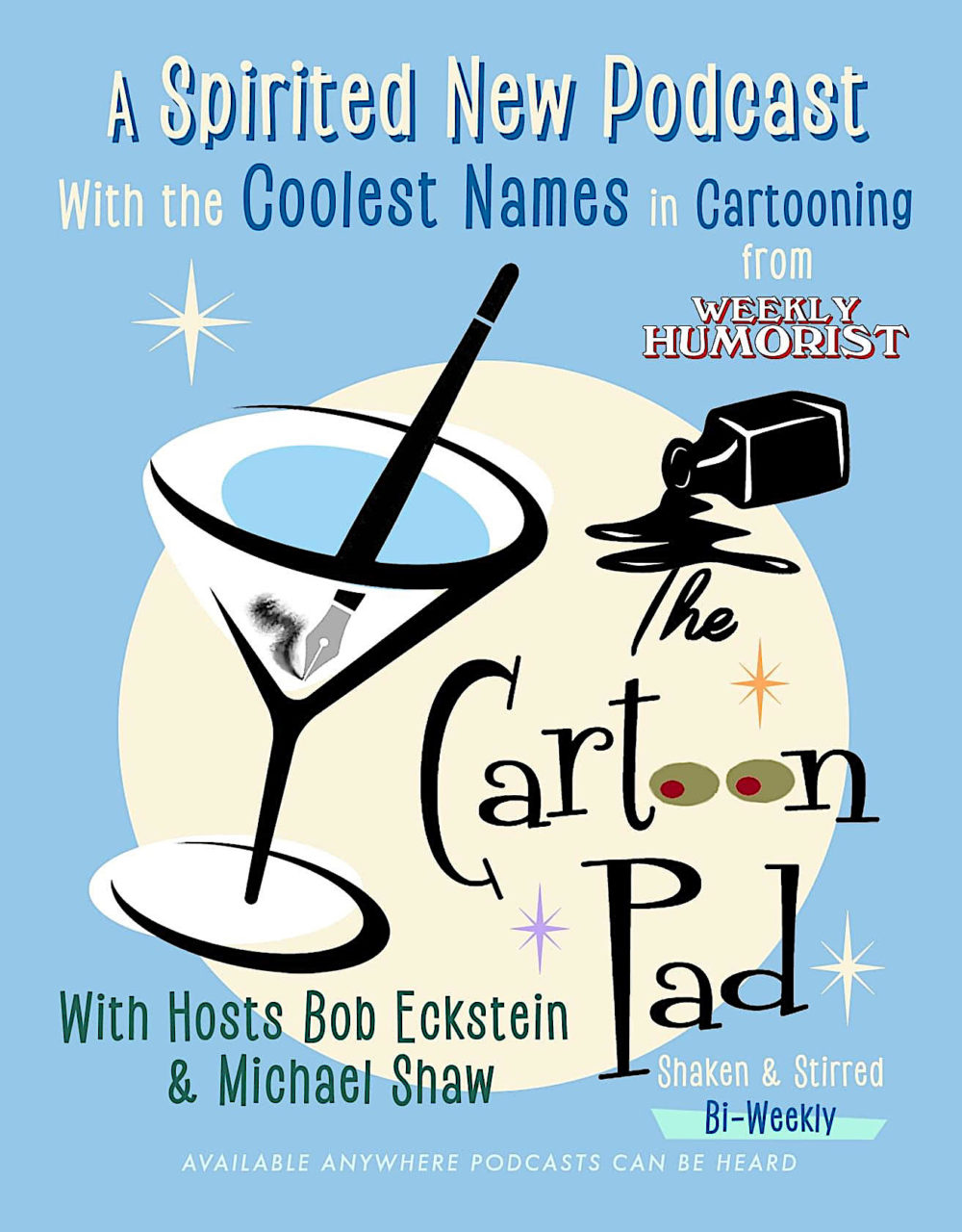 The latest Cartoon Pad podcast has been posted. New Yorker cartoonists, Bob Eckstein & Michael Shaw's guest is Mad's Sam Vivianio.
Bob Eckstein began contributing to The New Yorker in 2007; Michael Shaw in 1999.
Both have work in All's Fair In Love & War (Mr. Eckstein edited the collection); The Ultimate Cartoon Book (Princeton Architectural Press, 2020; together they co-authored The Elements Of Stress (Humorist Books, 2020).
_______________________________________________________________
New Toonstack: "How The Sausage Is Made"
Toonstack is a weekly themed posting by numerous cartoonists (most have had work published in The New Yorker).
Among those contributing this week are Sofia Warren, Ellis Rosen, Navied Mahdavian, Kendra Allenby, Hilary Campbell, Jeremy Nguyen, Johnny DiNapoli, Sarah Akinterinwa, Drew Panckeri, and Amy Kurzweil.