It being The New Yorker's 96th anniversary week, I thought it would be fun to take a quick look at the cartoonist line-up in the magazine's very first issue, dated February 21, 1925. There weren't many cartoonists in the issue, but then again the issue was only 31 pages.
I'm showing the artists in order of their work's appearance, along with their Spill A-Z entry.
We begin with the cover artist, the one-and-only Rea Irvin.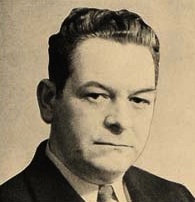 Rea Irvin (pictured above. Self portrait above from Meet the Artist) *Born, San Francisco, 1881; died in the Virgin Islands,1972. Irvin was the cover artist for the New Yorker's first issue, February 21, 1925. He was the magazine's first art editor, holding the position from 1925 until 1939 when James Geraghty assumed the title. Irvin became art director and remained in that position until William Shawn succeeded Harold Ross. Irvin's last original work for the magazine was the magazine's cover of July 12, 1958. The February 21, 1925 Eustace Tilley cover had been reproduced every year on the magazine's anniversary until 1994, when R. Crumb's Tilley-inspired cover appeared. Tilley has since reappeared, with other artists substituting from time-to-time.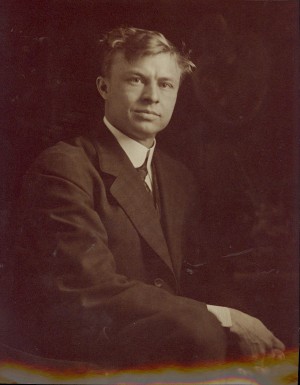 Al Frueh (pictured) Born, Lima, Ohio 1880; died, Sharon, Connecticut, 1968. NYer work: 1925 – 1962. Here's a good piece about Mr. Frueh's life.
Gardner Rea (self portrait above from Collier's Collects Its Wits. Photo from Rea's NYTs obit, 1966.) Born, Ironton, Ohio 1892. Died, 1966. Collections: The Gentleman Says It's Pixies / Collier's Cartoons by Gardner Rea (Robert McBride & Co. 1944), Gardner Rea's Sideshow (Robert McBride & Co, 1945). NYer work: 1st issue (February 21, 1925) – 1965
Ralph Barton (photo above) Born August 14, 1891, Kansas City, Mo. Committed suicide on May 2oth, 1931 in NYC. New Yorker work: 3rd issue of The New Yorker, March 7th 1925 — May 23, 1931. Key book: Ralph Barton: The Last Dandy (University of Missouri Press, 1991) by Bruce Kellner
Alfred Leete (photo) Born at Thorpe Church, Northamptonshire, England, August 28, 1882; Died in London, June 17, 1933. The son of a farmer, Leete had no formal art training. According to his obit in The Times of London, June 6. 1933: "…his work early showed a keen sense of humour and a bold technique, and was welcomed by the principal illustrated weekly papers and magazines." NYer work: appeared in the very first issue of The New Yorker, February 21, 1925. Mr. Leete is uncredited in The New Yorker's database (listed only as "unidentified"). As of February 27, 2013, he's been identified (with the assistance of colleagues, Rick Marschall, Mike Lynch and Brian Moore). A website bio
Oscar Howard Born 1888; died Conn., Jan 7, 1942. New Yorker work: 1st issue of The New Yorker through Nov. 10, 1934.
Wallace Morgan Born, New York City, 1873; Died, May 1948. From a NYTs article, Jan 27, 1949 "Trio of Exhibitions Marks Week in Art": "Morgan made his fame especially with his reporting for The New York Herald, with his popular 'Fluffy Ruffles,' his illustrations for Harper's, Scribner's and The Century; his Saturday Evening Post illustrations of P.G. Wodehouse." New Yorker work: 1st issue, February 21, 1925 – 1946. Link to Morgan's Society of Illustrator's 1977 Hall of Fame Inductee page: www.societyillustrators.org/Awards-and-Competitions/Hall-of-Fame/Past-Inductees/1977–Wallace-Morgan.aspx Morgan's Wikipedia page: en.wikipedia.org/wiki/Wallace_Morgan (the Soc of illustrators and the Wiki post disagree on his birthdate.
Ethel Plummer Born, Brooklyn, NY, 1888. New Yorker work: Ms. Plummer has the dual distinction of being both the New Yorker's first female cartoonist as well as having her work in the magazine's very first issue, February 21, 1925. Ms. Plummer, whose married name was Mrs. Frederick E. Humphreys, died October 31, 1936, at her home, 33 Fifth Avenue, New York. More info on Ms. Plummer can be found here.
Also contributing to the issue, each with an illustration:
Herb Roth Born in San Francisco, Calif. 1887, died Oct 27, 1953, NYC. New Yorker work: 1st issue — issue of June 6th, 1925.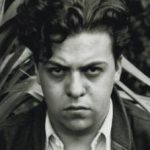 Miguel Covarrubias Born, 1904, Mexico City, Mexico. Died, February 4, 1957, Mexico City. New Yorker work: 1925 — 2nd issue through June of '25. More information.