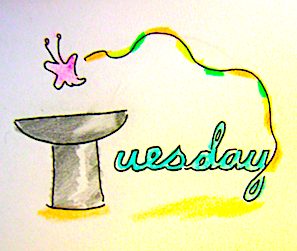 Cover Artist & Cartoonist Cuneo's New Book
From Fantagraphics, May 1st, Coping Skills: Helpful Drawings, by the fab New Yorker cover artist & cartoonist, John Cuneo.
Here's some of what his publisher had to say about Mr. Cuneo's work:
When John Cuneo isn't gracing the cover of The New Yorker, being featured in Esquire, or winning every prodigious illustration award known to humankind, he fills a plastic container with drawings labeled "Loose Sketches." He explains that those personal pieces — not likely to see publication in any prestigious magazine for many obvious reasons — are not categorized by anything else than "it simply means they are untethered." And, boy, are they!
You can pre-order Coping Skills here on the Fantagraphic site.
Here's one of several brief Q&As Mr. Cuneo had with The New Yorker's cover editor, Francoise Mouly.
Link here to Mr. Cuneo's website.
His Spill A-Z entry:
John Cuneo Born January 4, 1957, New Jersey. New Yorker work: Mr. Cuneo is primarily a New Yorker cover artist. A collection of his work: Not Waving But Drawing: Dark Thoughts Lightly Rendered was published in 2017 by Fantagraphics. His first New Yorker cartoon was published May 27, 2019.

____________________________________________________________