It's publication day for the Bob Eckstein edited cartoon collection, All's Fair In Love & War, the third Ultimate Cartoon collection edited by Mr. Eckstein, published by Princeton Architectural Press. Here's the back cover listing all the contributors (including this cartoonist):
I reached out to Mr. Eckstein today with a few questions, and he was gracious enough to respond:
Michael Maslin: All's Fair is your third cartoon anthology.** Did you set out to do a series, or did having a series sort of snowball?
Bob Eckstein:The series snowballed but I do know something about snowballs.* The second book was considered because the first was a success for the publisher and the contributors and I were more than pleased with the job they did. Initially the first book, all about books and bookstores, was a thank you to bookstores who helped make my previously book a bestseller and they were asking for my next book. I figured they would enjoy a a book about them again but at the same time make it a love letter to the best cartoonists who had inspired and helped me become a cartoonist myself.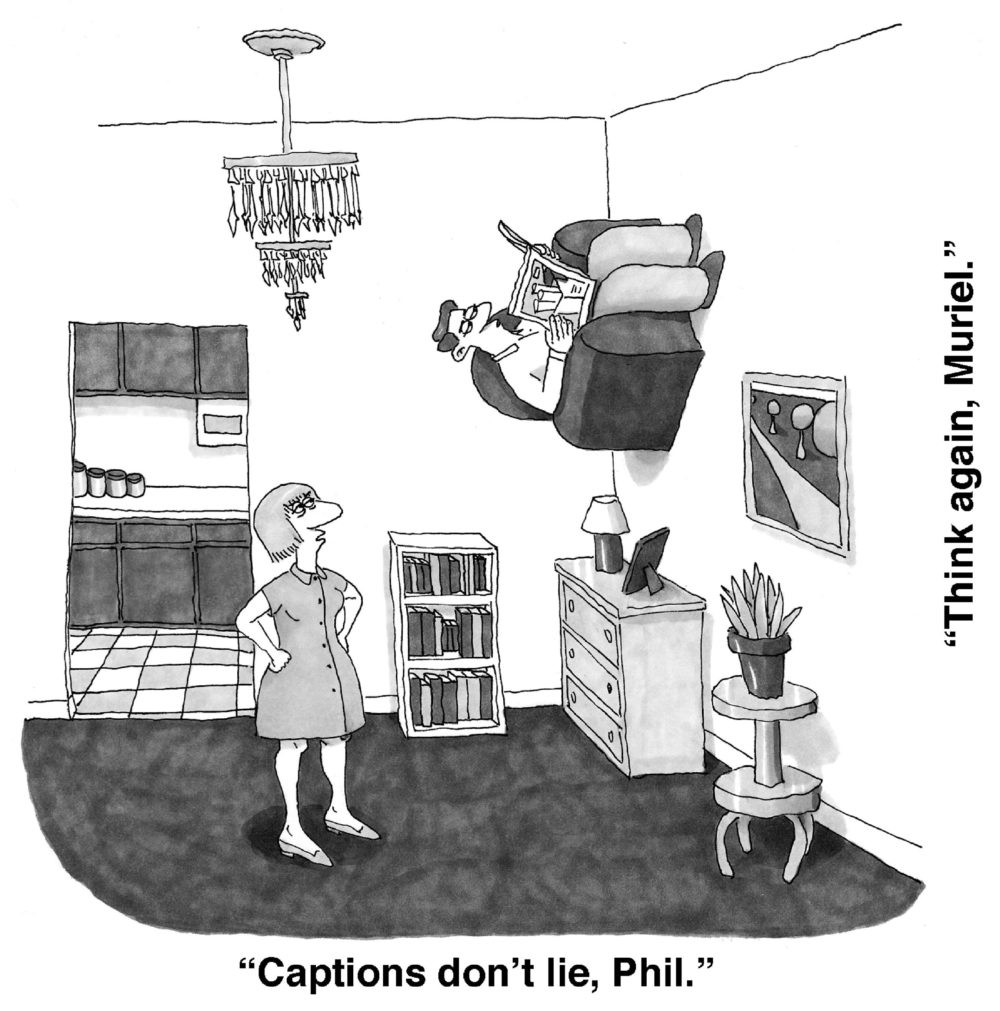 Left: Cartoon By Joe Duffy from All's Fair In Love & War

The third book, this one about love, marriage and divorce, was a personal request from one of the heads at the publisher who liked the first two books and wanted a gift to give those he knew he wanted to cheer up because they were going through a painful divorce. Ultimately it was decided that we wanted to broaden the subject matter to make it less dreary and more universally enjoyed. Despite that, we added marriage cartoons in the mix.
Michael Maslin: You've taken the torch from Sam Gross who edited a number of great cartoon anthologies some years ago***. I know you're friends with Sam (his work appears on the cover of two out of three Ultimate anthologies — what have you learned while hanging out with one of our cartoon gods?
Bob Eckstein:
I was in Sam's kitchen a few days ago when he told me just that, that he felt I had done a very good job on the books, a rare compliment. That means a lot (while some remember where they were when they heard about JFK–just before my time–I remember when Sam has given me compliments. Example: July 23rd, 2010, Sam stopped me in a hallway of
The New Yorker
offices to tell me he was mad he hadn't come up with the idea himself of my cartoon in that week's issue (one of those desk toys with the
balls doubling as wrecking balls knocking down a building
). At the risk of boring
Inkspill
readers, I am going to repeat how I know Sam Gross to explain how instrumental Sam has been to my whole career.
We met when I was buying cartoons through the New Yorker CartoonBank for my first book. We were in touch and he was friendly and helpful to me and before I knew it I was invited to join him and his comrades for one of the fabled weekly lunches the cartoonists gathered at. I had a wonderful time and thought out loud I'd like to join the group again one day. Sam then dared me to try doing gag cartoons. Up until then, I had zero interest in that nor did I closely follow the magazine or its cartoons. But as a goof I did and when I showed up with a batch of ten cartoons to the Times Square offices (this was 2007), Sam then introduced me to the then Cartoon Editor, Bob Mankoff. I naively assumed everyone in attendance made up the cartoon pool and everyone sold multiple drawings (mathematically, to me, that must be the case). So I was a bit embarrassed when Mr. Mankoff bought only one, actually the first cartoon I drew for The New Yorker (I've been very well humbled as one can argue it's been downhill since).
Dozens of weekly lunches with countless hilarious conversations and invaluable feedback later, we have become friends and he is my mentor. Sam's most treasured advice to me pertains to what I learned from him regarding the craft of cartooning, and perhaps one day I will write extensively on that. Regarding these books specifically, he shared his experience publishing cartoon collections and as a result I use a system to manage the finances and track all the stats involved (especially since my books are royalties based). I've done my best with these books and I've done a good job thanks to Sam. In exchange I try to treat his work with the upmost respect, making sure his work, deservedly, gets center stage––I consider him the world's greatest living cartoonist, hands down. I will share the best bit of advice he gave me, which I knew but Sam drove it home: "Pick the best cartoons. No personal agendas, play no favorites, no being pressured by outside forces [and there were some]…select work based on merit and you can't go wrong."
Michael Maslin: Can you tell us what's in the pipeline for you?
Bob Eckstein:
Being totally transparent, I am not sure where the future is for cartoon books. There needs to be a demand. I don't even know my own future in cartooning. I'd love to cartoon, I'd love in be published, but it's truly out of my hands now. Hopefully my luck will change. I think I have to, like everyone else, take one step at a time. I mean first I just need to get past this election!
* Mr. Eckstein, the author of several snowman books, is the World's Leading Snowman expert.
** The other two titles in the Ultimate Cartoon series: The Ultimate Cartoon Book Of Book Cartoons, and Everyone's A Critic
***Some of the titles edited by Sam Gross: Dogs! Dogs! Dogs!; Cats! Cats! Cats!; All You Can Eat (aka Food Food Food); Books, Books Books; Ho! Ho! Ho!; Golf, Golf, Golf; Teachers! Teachers! Teachers!
________________________________________________
Feiffer Event Includes Keith Knight And Liza Donnelly
Jules Feiffer began contributing to The New Yorker in 1992.
Keith Knight was first published in The New Yorker in 2019.
Liza Donnelly began publishing in The New Yorker in 1982.
_________________________________________________________
Today's Daily Cartoonist & Cartoon
Zoe Si, who began contributing to
The New Yorker
in February of 2020, on a
news alerts
.
________________________________________________________
Today's Daily Shouts Cartoonist
Mr. K began contributing to The New Yorker in 2014.
____________________________________________________
Video Of Interest: Emma Allen And Liana Finck
In the latest of what's becoming a series of in-house videos (pun intended?) here's "How to Draw Feelings"s with The New Yorker's cartoon editor, Emma Allen, and cartoonist, Liana Finck.