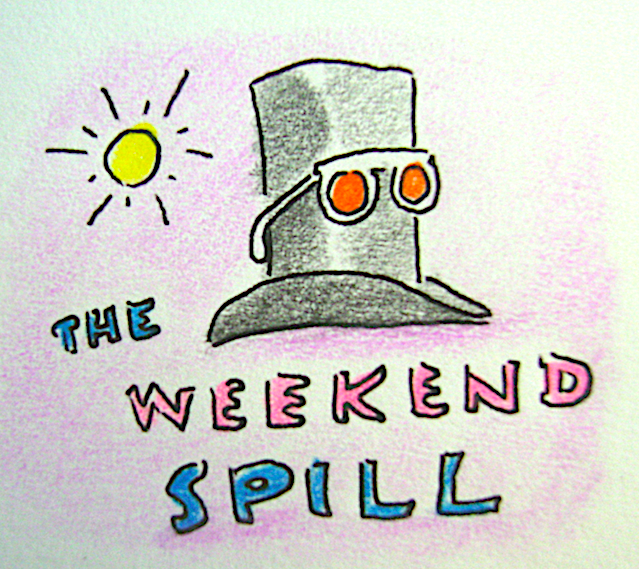 When New Yorker Cartoonists Provide Recording Industry Covers
When I spotted a story online about Liana Finck providing the cover art for a new single by Ariana Grande & Justin Bieber (above left) it made me think of a few other New Yorker cartoonist covers over time. Most recently there was Ed Steed's Grammy winning cover for Father John Misty's Pure Comedy album (above right).
Then there's Edward Sorel's terrif cover art for the cassette release of Jack And The Beanstalk (read by Monty Python's Michael Palin!).
In the 1990s Roz Chast provided a truckload of covers for a Mad About series.
In 1955, William Steig provided the album cover art for The Duke's Men (just one of several Steig covers over the years)
And going back 60 years, this classic by Peter Arno for The Pajama Game:
_____________________________________________________________________________
A weekend list of New Yorker artists who contributed to newyorker.com features throughout the week of May 4th-8th, 2020.
The Daily Cartoon: Hilary Allison, Avi Steinberg, Teresa Burns Parkhurst, Ellis Rosen, Brooke Bourgeois.
…and (Pulitzer Prize winnah!) Barry Blitt's Kvetchbook
All of the above, and more can be found here.
___________________________________________________
Wired Discontinues Buying Cartoons
In a May 5th email to cartoonists, the cartoon editor of Wired told contributors that "Wired will no longer be purchasing cartoons" adding, "Wired will be displaying a daily cartoon until their reservoir runs out."
You can see Wired's cartoons here…while supplies last.