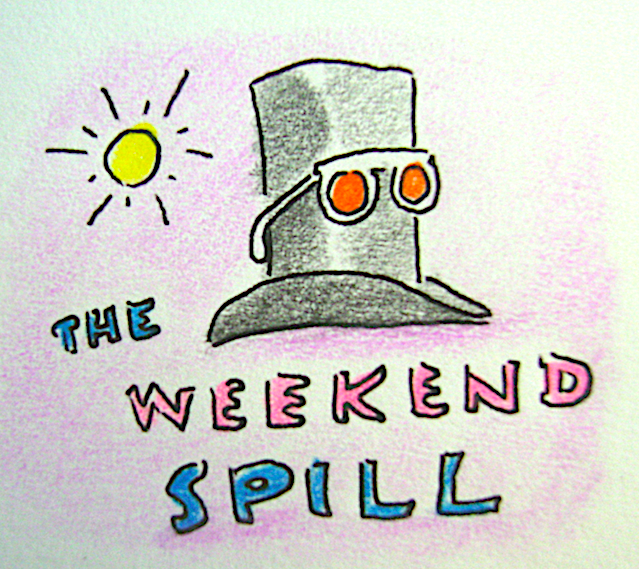 ______________________________________________________________
Bob Eckstein's Newsletter, "The Bob"
Here's a fun (and free!) cartoon-centric newsletter. Mr. Eckstein, who has been contributing to The New Yorker since 2007, generously provides more than a good handful of his cartoons, and then some.
Subscribe here to The Bob.
Among Mr. Eckstein's many pursuits [see below] is editing a series of cartoon collections*, all published by Princeton Architectural Press: The Ultimate Cartoon Book of  Book Cartoons, Everyone's A Critic: The Ultimate Cartoon Book, and the forthcoming All's Fair In Love And War: The Ultimate Cartoon Book.
Here's Bob Eckstein's entry on the Spill's A-Z:
Bob Eckstein (photo above courtesy of the artist) Born, New York, NY, Feb. 27 1963. New Yorker work: July 2007 – Author of The History of the Snowman (Simon & Schuster, 2007) and Footnotes From the World's Greatest Bookstores: True Tales and Lost Moments From Book Buyers, Booksellers, and Book Lovers (Penguin Random House, 2016). New Yorker work: 2007 -. Website: www.bobeckstein.com/
*Full disclosure: my work appears in this series.
Mr. Eckstein's squirrel drawing above appeared as a Daily Cartoon on newyorker.com, March 27, 2020. 
__________________________________________
An end of the week listing of New Yorker artists who contributed to newyorker.com features, April 26 -May 1, 2020
The Daily Cartoon: Avi Steinberg, David Ostow, Christopher Weyant, Hilary Allison, Sam Marlow
Daily Shouts: Sara Lautman (with Jessica Dellfino), Caitlin Cass, Eugenia Viti
…and Barry Blitt's Kvetchbook: "Really Enhanced Interrogation"
__________________________________________________________
If you like links as much as I do you might enjoy The Comics Journal's weekly round-up compiled by Clark Burscough. There are no New Yorker cartoonists mentioned in this week's post (sorry if I missed someone; cover artist Chris Ware is mentioned tho), it's fun to see what's happening outside the New Yorker cartoon beltway.