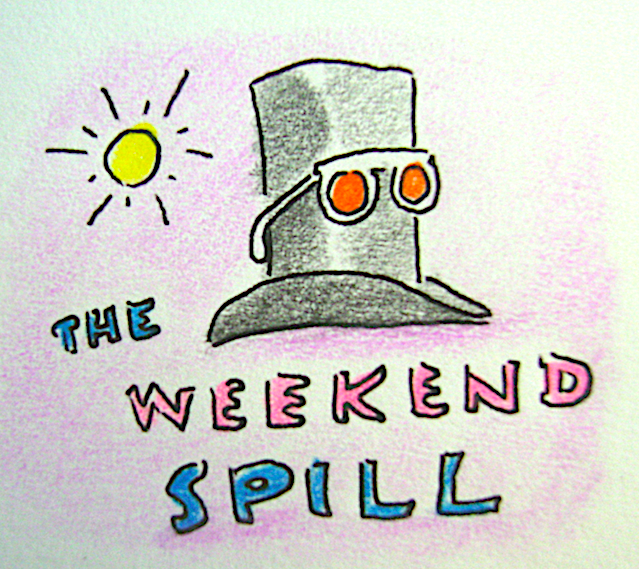 A Whither Now? MAD Dartboard
MAD was in the news not long ago when it announced it was no longer going to turn out a brand new content-filled magazine, but rely instead on reprinting older material.  Now the folks at MAD have (sort of) given its readers a game of choice. The below graphic piece appears in the February 2020 issue, along with the news that famed artist Al Jaffee will no longer do the fold-in back page after a gazillion years of doing so.
The Online Tilley Watch, December 16-20, 2019
An end of the week list of New Yorker artists* who contributed to newyorker.com features.
* artists contributing to newyorker.com are of two stripes: some contribute solely to the online magazine, and others cross-over from print to online.  For now, only the artists appearing in print are listed on the Spill's A-Z.
The Daily Cartoon: Ellis Rosen, Brooke Bourgeois, Ali Solomon, Avi Steinberg, Ellie Black.
Daily Shouts: Hilary Fitzgerald Campbell, Ali Solomon.
and…
Instagram's Favorite New Yorker Cartoons Of 2019…by The New Yorker's assistant cartoon editor, Colin Stokes.
Not-To-Be-Missed Shouts Of 2019…by The New Yorker's cartoon editor, Emma Allen.
All of the above, and more, can be seen here.
_________________________________________________
From The Archives: 1984 "The New Yorker" Cartoonists Traveling Exhibit Poster
I may, or may not, have posted this once before — if so, it was quite awhile ago. It's a great at-a-glance look at The New Yorker's cartoon stable, mid 1980s (with a few departed stable mates work included:  Peter Arno, and R.Taylor, among them).