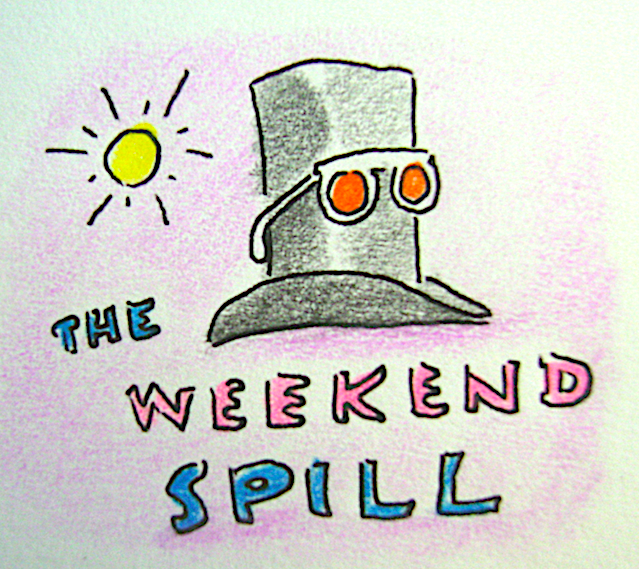 A Memorial For Dana Fradon
A Memorial is set for The New Yorker artist, Dana Fradon, who passed away this Fall.  The public is invited.
Photo: l-r, The New Yorker artist, Charles Saxon, The New Yorker's former Art Editor, James Geraghty, Mr. Fradon, and The New Yorker artist, Whitney Darrow, Jr..
Photo courtesy Sarah Geraghty Herndon
Memorial Info:
Where: the Bethel Library, Bethel CT
When: Sunday December 8th, from 2pm – 4pm.
Here's Mr. Fradon's entry on the Spill's A-Z:
Dana Fradon Born, Chicago, Illinois, 1922. Died, October 3, 2019, Woodstock, NY.  Studied at the Art Institute of Chicago prior to service in the U.S. Army Air Forces during World War II. Following his service, he attended the Art Students League of New York, New Yorker work: May 1, 1948 – April 21, 2003. Collection: Insincerely Yours (Scribners, 1978) To read Ink Spill's 2013 interview with Mr. Fradon, "Harold Ross's Last Cartoonist" link here.
__________________________________________________
The Tilley Watch Online, November 25-29, 2019
A listing of the New Yorker artists who contributed to newyorker.com this week
The Daily Cartoon: Julia Suits, Pat Achilles, Christopher Weyant, Lila Ash, and Teresa Burns Parkhurst
Daily Shouts: Ali Fitzgerald, Emily Flake, Lars Kenseth, Eugenia Viti ( with Irving Ruan).
…and Barry Blitt's Kvetchbook
…and Culture Desk pieces by Jenny Kroik, and Roz Chast.
See all the above and more here.
_______________________________________________
Meet The Artist (1943): Barbara Shermund
Another in a series of self portraits of New Yorker artists included in the Meet The Artist catalog published by the M.H. de Young Memorial Museum in 1943.
Barbara Shermund's entry on the Spill's A-Z:
Barbara Shermund (to the left: a Shermund self portrait) Born, San Francisco. 1899. Studied at The California School of Fine Arts. Died, 1978, New Jersey. New Yorker work: June 13, 1925 thru September 16, 1944. 8 covers and 599 cartoons. Shermund's post-New Yorker work was featured in Esquire. (See Liza Donnelly's book, Funny Ladies — a history of The New Yorker's women cartoonists — for more on Shermund's life and work)