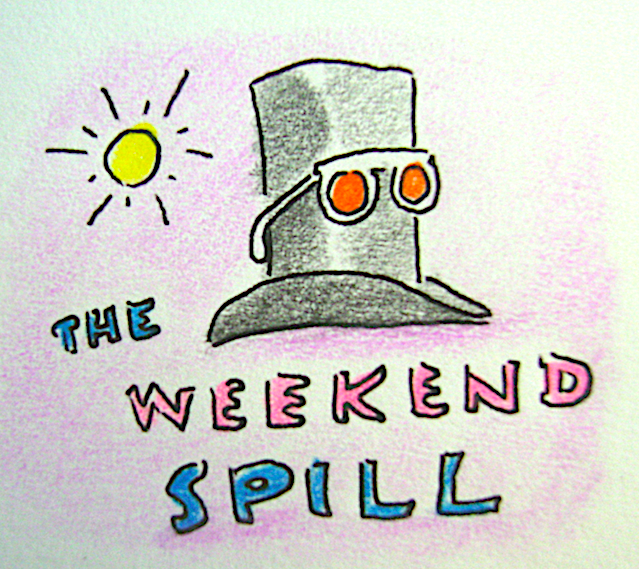 Henry Martin's New Yorker Spot Drawings
From Princeton University's Firestone Library Special Collections, "Henry Martin's Spots" — this piece on Mr. Martin's considerable Spot Drawing contribution to The New Yorker during his thirty-five year run at magazine. Here's a fun photo from the article:
Henry Martin's entry on the Spill's A-Z:
Henry Martin (Photo: 1984). Born 1925, Louisville, Kentucky. New Yorker work: 1964 – 1999 . Collections: Good News / Bad News ( Scribners, 1977), Yak! Yak! Yak! Blah! Blah! Blah! (Scribners, 1977). Martin has illustrated a number of books, as well as writing and illustrating children's books. Besides over 1000 spot drawings, Mr. Martin contributed approximately 650 cartoons to the magazine.
_______________________________________________________________________
A weekend round-up of New Yorker artists who've contributed to newyorker.com features.
The Daily Cartoon: Avi Steinberg, Jon Adams, Kim Warp, Ellie Black, Caitlin Cass.
Daily Shouts: Irving Ruan & Eugenia Viti, Julia Edelman & Olivia de Recat, Colin Stokes & Ellis Rosen, Matt Diffee.
And…Barry Blitt's Kvetchbook.
See all of the above and more here.
_____________________________________________________________________