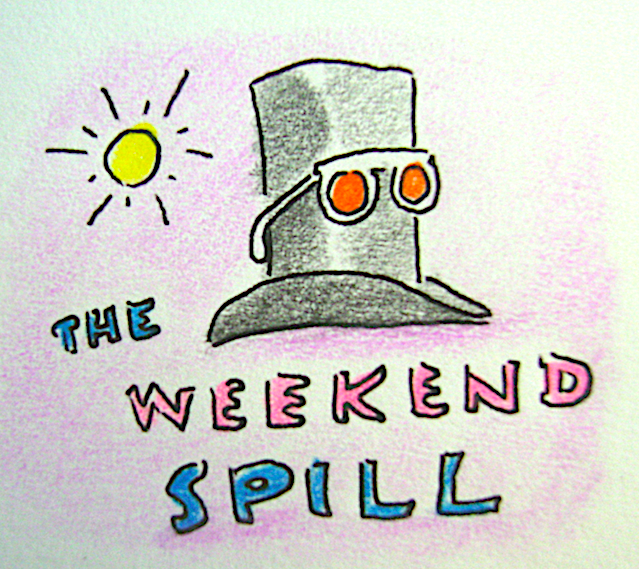 _______________________________________________________________________________
Essays Of Interest…Includes Emily Hopkins
Pretty Bitches: On Being Called Crazy, Angry, Bossy, Frumpy, Feisty, And All the Other Words That Are Used To Undermine Women has just been released by Seal Press. Edited by Lizzie Skurnick, it includes an essay by New Yorker cartoonist Emily Hopkins (Emily Richards at the time of her New Yorker debut) is included.
More: See Ms. Hopkins' Secret Showcase of My Family Portraits here.
Ms. Hopkins entry on the Spill's A-Z:
Emily Richards (now Emily Hopkins) New Yorker work: 2004 – . Born, Boston, Massachusetts, 1970.  Grew up in Oregon, Hawaii, West Virginia, and Virginia.  Attended Williams College and West Virginia University. Received a masters degree at Johns Hopkins University. Worked, initially, as a New Yorker fact checker before becoming a New Yorker cartoonist. When Ms. Richards married New Yorker cartoonist Marshall Hopkins they became the third married New Yorker cartoonist couple in the magazine's history (Mary Petty & Alan Dunn were the first, Liza Donnelly & Michael Maslin were the second). Ms. Richards (Hopkins) is the first known black female New Yorker cartoonist.
______________________________________________________________________________
A listing of New Yorker cartoonists who contributed to newyorker.com this past week
The Daily Cartoon: Peter Kuper, Andy Dubbin, Jon Adams, Pat Achilles, Teresa Burns Parkhurst.
Daily Shouts:  Avi Steinberg( with Irving Raun & Mia Mercado), Jeremy Nguyen (with Taylor Garron).
…and Barry Blitt's Kvetchbook.
See the week's cartoons and humor pieces here.