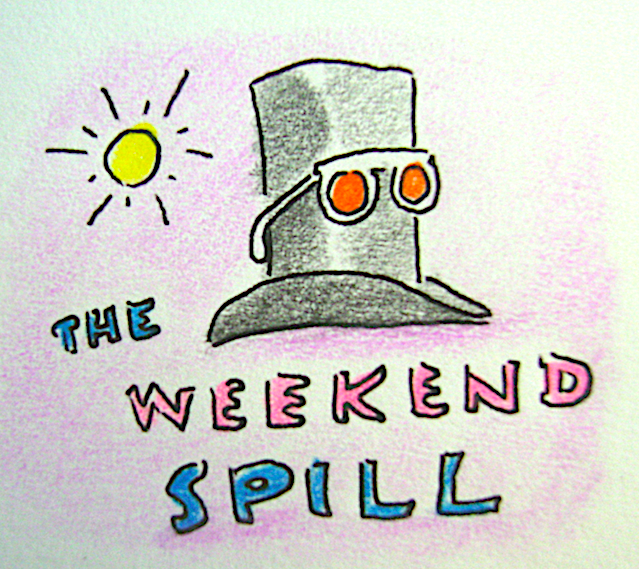 Donnelly & Thurber's Influence
From The Cleveland Plain Dealer (cleveland.com), September 1, 2019, "James Thurber continues to influence today's cartoonists"  — this piece by Marilyn Greenwald
___________________________________________
A Thurber Anniversary Event At The Society Of Illustrators
From The Society Of Illustrators, this notice of a Thurber event this coming October. Coinciding with the 125th birthday celebration publication of Collected Fables and A Mile And A Half Of Lines: The Art Of James Thurber and the extensive exhibit of Thurber art in his hometown of Columbus, Ohio.
The evening, hosted by Michael Rosen (author, editor, illustrator, and  founding director of The Thurber House) will include long-time New Yorker contributors, Danny Shanahan, Liza Donnelly, and yours truly.
__________________________________________________________
A week end round up of New Yorker artists who've contributed to the Daily Cartoon and/or Daily Shouts
The Daily Cartoon: Trevor Spaulding, Teresa Burns Parkhurst, Emily Flake, David Sipress, and Tim Hamilton.
Daily Shouts: Liana Finck (another in her "Dear Pepper" series), Ali Fitzgerald, Olivia de Recat (with Julia Edelman),
…And: Barry Blitt's Kvetchbook returned; cover artist Jenny Kroik contributed a piece, "New York: En Espanol" to The Culture Desk.
You can see all of the above and more here.
______________________________________
Interview Of Interest: Seth
From The Comics Beat, August 30, 2019, Alex Dueben interviews New Yorker cover artist, Seth.  Read it here.
Seth (real name: Gregory Gallant) began contributing to The New Yorker in 2002.
__________________________________
Chris Ware In Conversation With Chip Kidd, Sept. 25th
Designer Chip Kidd sits down with Chis Ware on September 25th in Oak Park, Illinois to discuss Mr. Ware's soon-to-be-released graphic novel, Rusty Brown (Pantheon) . All the details here.
Mr. Ware began contributing to The New Yorker in 1999.