Early Release: Next Week's New Yorker Cover
Every once in awhile The New Yorker early releases a timely cover. This is one of those times. Here's Bob Staake's RBG cover for the issue out next Monday.
__________________________________________________________________
Interview Of Interest: James Stevenson Film Doc Producer
From The Block Island Times, September 17, 2020, "The Life And Art Of Jim Stevenson Celebrated In Documentary" — Josie Merck, the late Mr. Stevenson's wife, and a producer of Sally Williams Stevenson Lost And Found is interviewed.
Here's James Stevenson's entry on the Spill's A-Z:
James Stevenson Born, NYC, 1929. Died, February 17, 2017, Cos Cob, Connecticut. New Yorker work: March 10, 1956 -. Stevenson interned as an office boy at The New Yorker in the mid 1940s when he began supplying ideas for other New Yorker artists. Nine years later he was hired a full-time ideaman, given an office at the magazine and instructed not to tell anyone what he did. He eventually began publishing his own cartoons and covers as well as a ground-breaking Talk of the Town pieces (ground breaking in that the pieces were illustrated). His contributions to the magazine number over 2000. Key collections: Sorry Lady — This Beach is Private! ( MacMillan, 1963), Let's Boogie ( Dodd, Mead, 1978). Stevenson was a children's book author, with roughly one hundred titles to his credit. He was a frequent contributor to the Op-Ed page of The New York Times, under the heading Lost and Found New York. Stevenson's The Life, Loves and Laughs of Frank Modell, published in 2013, is essential reading. Sally Williams' 2019 documentary film, Stevenson Lost & Found is essential viewing.
__________________________________________________________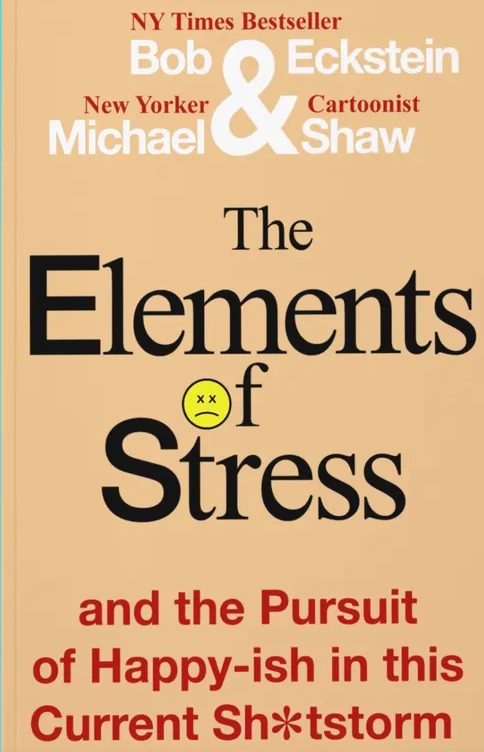 Zoom Of Interest: Michael Shaw & Bob Eckstein
Here's an hour plus zoom chat with New Yorker cartoonists Michael Shaw and Bob Eckstein, co-authors of the soon-to-be-available Elements Of Stress and The Pursuit of Happy-ish in this Current Sh*tstorm.
More here about the book and its authors, as well as pre-ordering info.
_________________________________________________________________
Today's Daily Cartoonist & Cartoon
Brendan Loper on meeting in the middle, D.C. style.
Mr. Loper began contributing to The New Yorker in 2016.