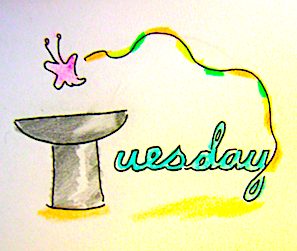 The passing of Jeopardy! host, Alex Trebek over this past tumultuous weekend caused me to seek the search box on The New Yorker's Cartoon Bank site. I was curious as to how many Jeopardy! drawings had appeared in the magazine. Surprisingly, fewer than a dozen matches came up that specifically addressed the show: Roz Chast's Insomnia Jeopardy published December 8, 2008, and her Final Answers from April 29, 2013; this bar scene from Michael Crawford, in the issue of November 11, 1996; Buck Brown's (one and only New Yorker cartoon) guy on the street from August 19, 1996, and Lisa Rothstein's "I Played Jeopardy" from the issue of May 22, 2019. As you see below, I was unable to resist toying with the wording of Jeopardy!'s classic answer and question format. This appeared in the issue of August 15, 2011:
______________________________________________________
Today's Daily Cartoon: Peter Kuper on stages of loss.
…Barry Blitt's Latest Kvetchbook, posted yesterday: "Taking Care Of The Outgoing Administration"
…Yesterday's Daily Shouts, from Sara Lautman: "Keys And Cheats For Watching Christopher Nolan's'Tenent'"