The emphasis was, of course(!), on the political this week, with at least half of the Daily Cartoons specifically Trump-centered (Farley Katz's Amazon drawing referencing hometown baseball and "Midnight Cowboy" (?) was an exception). The other contributing New Yorker cartoonists were Ellis Rosen, Kim Warp, Lars Kenseth, Brendan Loper, and Mort Gerberg.
Over on Daily Shouts, Olivia de Recat and Tom Chitty were the contributing New Yorker cartoonists (Ms. de Recat twice).
_____________________________________________________
Site Of Interest: A New Yorker State Of Mind
The always entertaining and enlightening A New Yorker State Of Mind: Reading Every Issue Of The New Yorker looks at the issue of October 26, 1929 (with Theodore Haupt's beautiful cover). Key quote from this post:
Although two months remained in the decade, the New Yorker of the Roaring Twenties effectively ended with this issue, just days before a massive market crash sent the nation spiraling into the Great Depression.
__________________________________________________
Short Interview Of Interest: Art Spiegelman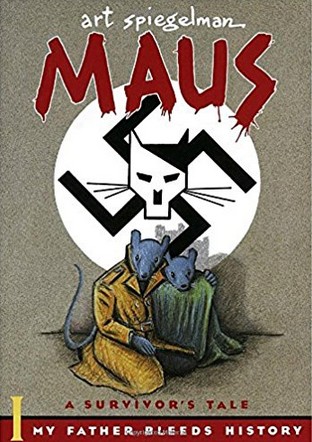 From the University of Southern California's Daily Trojan, November 9, 2018, "Art Spiegelman on comic-book stardom and the responsibility of today's artists"