Fans of the late very great Jack Ziegler now have a place to visit online courtesy of his daughter, Jessica. Among the fun stuff: a bibliography, and cartoons categorized under such headings as Bars and Booze and Other Vices, Sex and General Naughtiness, and Issues. See it all here.
Below: a Ziegler cartoon from the Arts section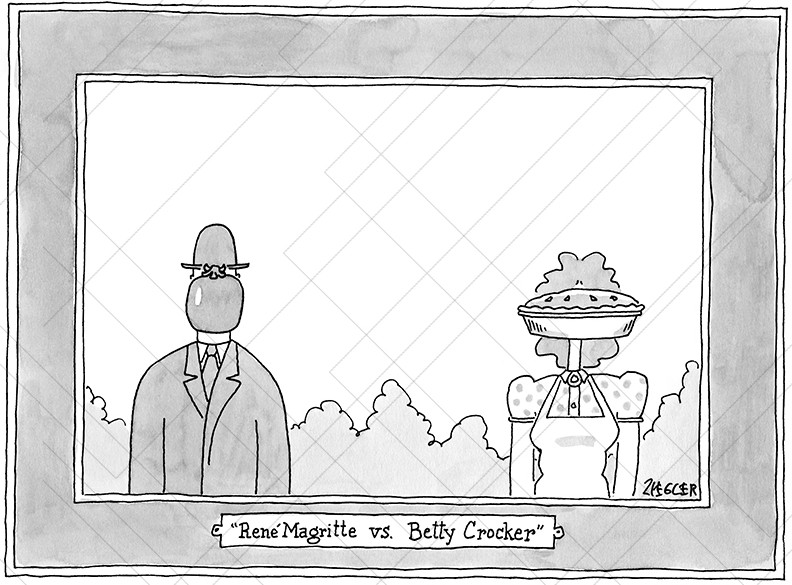 To read the Spill's two part interview with Mr. Ziegler from the Fall of 2016, go here.