The Monday Tilley Watch Takes A Glancing Look At The Art & Artists Of The Latest Issue Of The New Yorker
The Cover: It's been quite some time since we've seen a cover by Benoit van Innis; his cover of November 19, 2007 seems to be the last until now (if anyone knows of a more recent one, please advise).
His latest cover (below left), showing the top of the Chrysler Building buried in snow, immediately recalls another buried iconic New York landmark: Lady Liberty buried in sand from 1968's Planet Of The Apes…fave line: "You maniacs!"
Read cover editor, Francoise Mouly's short Q&A with the artist here (The Planet Of The Apes is not mentioned. Darn! …Oddly, The Statue Of Liberty does make an appearance in this issue, opposite the Contributors page.)
The Cartoonists:
Twelve cartoonists, twelve cartoons, no duos, one newbie: Anne Fizzard. Ms. Fizzard is the fourth new cartoonist added to the magazine's stable this year, and the eighty-second brought in since Emma Allen assumed the title of cartoon editor in May of 2017.
The Cartoons:
Several of this week's drawings caught my eye. First and foremost, is the tickled tree (on page 59) by one of the magazine's masters of the form, Sam Gross. Mr. Gross is fifth on the list of contemporary veteran contributing artists.* On the very next page after Mr. Gross's tree drawing, Ellis Rosen gives us a fun game show scenario. I'm a long-time fan of game show cartoons — here's a favorite by Joe Dator from February 28, 2011. Bruce Eric Kaplan's no pictures drawing (page 30) is different. I'm guided by a built-in rule: if a drawing doesn't makes sense to me in a second (or maybe a second-and-a-half) then it doesn't work (for me). But here's a drawing that (for me) took around six-to-eight seconds to process, and once processed, I found it worked (again, for me), like rolling laughter in a theater.
I'll end where I began: with Anne Fizzard and her cowboy and horse drawing. The moment I opened my laptop and saw the drawing very early this morning, while still blurry-eyed, I thought I was seeing a distant cousin of Jack Ziegler's great cowboy drawing (below left), published in The New Yorker, August 19, 1991.
The Rea Irvin Talk Masthead Watch
Well another New Yorker anniversary issue has come and gone (in my case, gone into a cabinet containing the Spill's New Yorker not quite complete anniversary issue collection, shown to the left). I've hoped (in these last few years) that the magazine would use its birthday issue to dust off and return Rea Irvin's spectacularly handsome Talk masthead. You know, the one replaced by a redraw in the Spring of 2017 (not a Rea Irvin redraw, mind you. Mr. Irvin did redraw the masthead a few times in the magazine's early years).
So onto the anniversary issue of 2022, but really, bringing back Mr. Irvin's masthead in any issue, from next week's, until 2022's, would do.
Rea Irvin's A-Z entry, and Jack Ziegler's: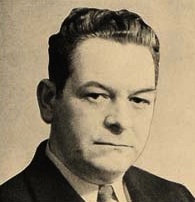 Rea Irvin (pictured above. Self portrait above from Meet the Artist) *Born, San Francisco, 1881; died in the Virgin Islands,1972. Irvin was the cover artist for the New Yorker's first issue, February 21, 1925. He was the magazine's first art editor, holding the position from 1925 until 1939 when James Geraghty assumed the title. Irvin became art director and remained in that position until William Shawn succeeded Harold Ross. Irvin's last original work for the magazine was the magazine's cover of July 12, 1958. The February 21, 1925 Eustace Tilley cover had been reproduced every year on the magazine's anniversary until 1994, when R. Crumb's Tilley-inspired cover appeared. Tilley has since reappeared, with other artists substituting from time-to-time.
Jack Ziegler (photo above, by Michael Maslin, taken at The Museum of Comic and Cartoon Art, NYC, 2008) Born, Brooklyn, NY July 13, 1942. Died, March 29, 2017. New Yorker work: 1974 – 2017. Key collections: all of Ziegler's collections are must-haves. Here're some favorites: Hamburger Madness (Harcourt Brace Jovanovich, 1978), Filthy Little Things ( Doubleday/Dolphin, 1981) and The Essential Jack Ziegler, Complied and Edited by Lee Lorenz ( Workman, 2000). Link here for Ink Spill's Jack Ziegler interview from late 2016.
A footnote: Mr. Ziegler's personal collection of clipped New Yorker covers is up for grabs on Ebay.
___________________________________________________
*Top Five Longest Contributing Contemporary New Yorker Artists
Edward Koren, whose first New Yorker drawing appeared in 1962
Mort Gerberg … April 1965
Edward Frascino … September 1965
George Booth … June 1969
Sam Gross … August 1969