The Cover Artist: Kadir Nelson returns just two weeks after his stunning cover of June 22nd.
The Cartoonists:
The Cartoons:
A double issue with eighteen cartoons by eighteen cartoonists (with two duo efforts: Bliss & Martin, Guerra & Boothby). There's also a Sketchpad drawing from J.A.K., and a newbie in the midst: Patrick McKelvie. Mr. McKelvie is the tenth new cartoonist to join The New Yorker's stable this year and the sixty-third brought in by cartoon editor Emma Allen since she was appointed in the Spring of 2017.
Here are some of the cartoons in this week's issue that caught my eye: a classic  lighthouse light bulb drawing by great Sam Gross, and then perhaps my favorite Ellis Rosen drawing ever (so far!) — his cave people drawing (much like Mr. Gross's lighthouse drawing) proves that there is plenty of humor to unearth in these favorite cartoon scenarios. Liana Finck's tent basement is terrif, as is Amy Hwang's great ice cream on the beach scene. Enjoyed Roz Chast's six-squares (the way she uses language here reminds me of Bizarro Superman).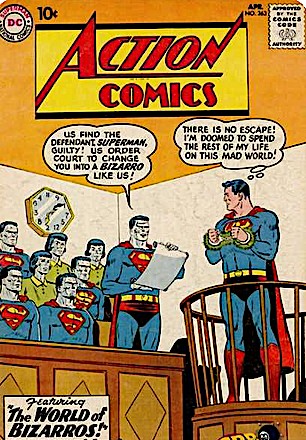 Lars Kenseth's superhero is so much fun. Repeating myself here, but Mr. Kenseth's drawings never fail to amuse me upon first sighting — I'm sold before I get to the caption.
Fun At First Sight:
Thinking of that kind of reaction has caused me to think about (and mention) some other New Yorker cartoonists whose styles alone have won me over at first glance. I'm going to list only those who've passed into the great beyond so as not to offend anyone still around who I might inadvertently forget to mention.
Each of the following had a "theirs alone" style unlike any other being published in the magazine. That's a wonderful thing, and difficult to do in a crowded cartoonist universe; each brought something else to the drawing paper as well — sometimes easily defined (see Dean Vietor's work, for example: I've mentioned his thrilling wild energetic drawings before on the Spill), and sometimes not.
So here, in alphabetical order are some (not all!) of those fun at first sight New Yorker artists …Addams, Arno (Peter & Ed), Charles Barsotti, Whitney Darrow, Chon Day, Alan Dunn, Dana Fradon, Helen Hokinson, Nurit Karlin, Anatol Kovarsky, Robert Kraus, Frank Modell, Mary Petty, Price (George & Garrett), Gardner Rea, Donald Reilly, Carl Rose, Al Ross, Charles Saxon, Bernie Schoenbaum, Barbara Shermund, Otto Soglow, Steig, Steinberg, James Stevenson, Richard Taylor, Thurber, Dean Vietor, Robert Weber, Gluyas Williams, Gahan Wilson, and Jack Ziegler.
The Rea Irvin Talk Masthead Watch:
Would love to report that Rea Irvin's iconic design had returned (it's been collecting dust since it was replaced by a redraw(!) in the Spring of 2017). But such is not the case. Bah, humbug.
Here's what we're missing: