This week's Daily Cartoon: Trump 3, World Cup 1. The contributing New Yorker cartoonists were Jon Adams, David Sipress, Brendan Loper, and Darrin Bell
And over on Daily Shouts, the contributing New Yorker cartoonists were : Liana Finck, Jeremy Nguyen (with Annelise Capossela), Farley Katz (with Kathryn Doyle), Olivia de Recat, and Mick Stevens
You can see all of the above, and more here.
_____________________________________
Wouldn't It Be Nice?
Here's an interesting title I happened across this morning while searching online (it's available from a bookseller in Toronto).
Here's the listing:
Green printed wrappers (16 cm.) with name of Jaffray B. Smith embossed in gilt to lower corner of front panel; staple-bound. Contents: [2], 17, [1] pages. Well-illustrated, with 6 full-page illustrations by Irvin, one of those being a double-paged workflow diagram, and a small photograph of Dictograph intra-office telephone equipment. An incredible advertisement for the Dictograph Interior Telephone System, centred upon a narrative of miscommunication by humorist Benchley and illustrated by the New Yorker's Rea Irvin
Wouldn't it be nice to see Rea Irvin's "6 full-page illustrations"?
Here's Irvin's entry on the Spill's A-Z: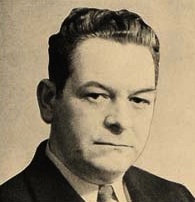 Rea Irvin (pictured above. Self portrait above from Meet the Artist) *Born, San Francisco, 1881; died in the Virgin Islands,1972. Irvin was the cover artist for the New Yorker's first issue, February 21, 1925. He was the magazine's first art editor, holding the position from 1925 until 1939 when James Geraghty assumed the title. Irvin became art director and remained in that position until William Shawn succeeded Harold Ross. Irvin's last original work for the magazine was the magazine's cover of July 12, 1958. The February 21, 1925 Eustace Tilley cover had been reproduced every year on the magazine's anniversary until 1994, when R. Crumb's Tilley-inspired cover appeared. Tilley has since reappeared, with other artists substituting from time-to-time.