Between You & Me &…Eustace Tilley
Here's a fascinating addition to the Spill's archives: the Korean edition of Mary Norris's truly wonderful book, Between You & Me: Confessions of a Comma Queen. As you can see it sports Rea Irvin's iconic cover from the New Yorker's inaugural issue. This usage of the cover is, to my knowledge, a first (Ms. Norris told me the cover came as "a complete surprise" to her). As you see below, Mr. Irvin's clouds and green vertical border (the "strap") were carried around on the back cover as well.
Below: the US cover of Between You & Me (Norton, 2015), and to the right, the paperback edition. You'll note that these covers use an adapted Irvin typeface.
Mr. Irvin's entry on the Spill's A-Z: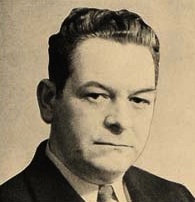 Rea Irvin (pictured above. Self portrait above from Meet the Artist) *Born, San Francisco, 1881; died in the Virgin Islands,1972. Irvin was the cover artist for the New Yorker's first issue, February 21, 1925. He was the magazine's first art editor, holding the position from 1925 until 1939 when James Geraghty assumed the title. Irvin became art director and remained in that position until William Shawn succeeded Harold Ross. Irvin's last original work for the magazine was the magazine's cover of July 12, 1958. The February 21, 1925 Eustace Tilley cover had been reproduced every year on the magazine's anniversary until 1994, when R. Crumb's Tilley-inspired cover appeared. Tilley has since reappeared, with other artists substituting from time-to-time.
_________________________________________________________
Peter Steiner's Hopeless But Not Serious on ICE
The great New Yorker cartoonist and author, Peter Steiner weighs in on ICE and children. See it here.
Mr. Steiner's entry on the Spill's A-Z:
Peter Steiner (above). Born, Cincinnati, 1940. New Yorker work: 1979 – . Collection: "I Didn't Bite the Man, I Bit the Office" ( 1994). Mr. Steiner is responsible for one of the most famous (and most republished) New Yorker cartoons in modern times, "On the Internet, nobody knows you're a dog." (published July 5, 1993). An indication of its enduring popularity in our culture: a wikipedia page is devoted to it. He has also had novels published, as well as the limited edition "An Atheist in Heaven." Website: www.plsteiner.com/
__________________________________________________________________________
Latest New Yorker Cartoons Rated
If it's Friday then it's time for the Cartoon Companion's latest look at the brand new drawings in this week's issue (June 25, 2018). Joe Dator's colorful Abe Lincoln drawing is awarded the CC's Top Toon ribbon, and rightfully so! Read the post here.