An exceptionally generous friend of Ink Spill recently donated a bundle of rare New Yorker ephemera to the archives. I'll post some from time-to-time, beginning with this wonderful parody of the New Yorker's very first cover.  There have been a number of parodies of the Eustace Tilley cover over the years, but until this piece arrived in the mail I'd only seen one other Tilley parody executed by Rea Irvin, the man responsible for the magazine's inaugural cover.  In 1926 he designed a cover for an in-house parody of the magazine — Harold Ross, the magazine's founder, was Tilley.
The Jonkey Club founded in 1949, was designed to entertain tourists while bringing in charity funds. The big event, held on Washington's birthday, involved a donkey race, with donkeys decked out in elaborate and colorful costumes.
Below: Irvin's Ink Spill entry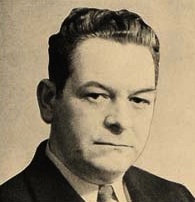 Rea Irvin  (pictured above. Self portrait above from Meet the Artist) Born, San Francisco, 1881; died in the Virgin Islands,1972. Irvin was the cover artist for the New Yorker's first issue, February 21, 1925.  He was the magazine's  first art editor, holding the position from 1925 until 1939 when James Geraghty assumed the title. Irvin became art director and remained in that position until William Shawn succeeded Harold Ross. Irvin's last original work for the magazine was the magazine's cover of July 12, 1958. The February 21, 1925 Eustace Tilley cover had been reproduced every year on the magazine's anniversary until 1994, when R. Crumb's Tilley-inspired cover appeared. Tilley has since reappeared, with other artists substituting from time-to-time.