Rea Irvin, who gave us the impossibly perfect Eustace Tilley (the top-hatted dandy on the first issue of The New Yorker, February 21, 1925) was no budding flower when Harold Ross hired him to guide the  magazine's art. Irvin was an established artist, with his cartoons and covers widely published (especially for the old Life magazine, where he also served as Art Editor). Once aboard The New Yorker, he continued working elsewhere, with a string of book illustrations to his credit.  Just for fun, I've shown a few.  (my thanks to the wonderful illustrator,Tom Bloom for the scan of Snoot…)
Snoot If You Must, Lucius Beebe; D. Appleton-Century Company, New York. 1943.
Hot Water, P.G. Wodehouse; P. F. Collier & Son Corporation, New York. 1932.
Bed of Neuroses, Wolcott Gibbs; The Bobbs-Merrill Company; Charter Books Edition edition. 1963
The Unsuccessful Elf, Paul Wing;  Rinehart & Company, New York. 1947.
And a few others illustrated by Mr. Irvin (no scans available at the moment):
The Nan Patterson Case, Newman Levy; Simon and Schuster, New York. 1959
Music With a Feather Duster, Elizabeth Mitchell; Little Brown & Company, Boston. 1941
The Ritz-Carletons, Fillmore Hyde; Macy- Masius, New York. 1927.
Alice in the Delighted States, Edward Hope; Lincoln MacVeagh /Dial Press, New York.  1928
Mr. Irvin's Ink Spill "New Yorker Cartoonists A-Z" entry: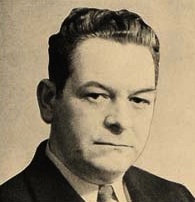 Rea Irvin  (pictured above. Self portrait above from Meet the Artist) *Born, San Francisco, 1881; died in the Virgin Islands,1972. Irvin was the cover artist for the New Yorker's first issue, February 21, 1925.  He was the magazine's  first art editor, holding the position from 1925 until 1939 when James Geraghty assumed the title. Irvin became art director and remained in that position until William Shawn succeeded Harold Ross. Irvin's last original work for the magazine was the magazine's cover of July 12, 1958. The February 21, 1925 Eustace Tilley cover had been reproduced every year on the magazine's anniversary until 1994, when R. Crumb's Tilley-inspired cover appeared. Tilley has since reappeared, with other artists substituting from time-to-time.