A few days ago I took a look at Charles Addams's original cover for Brendan Gill's Here At The New Yorker (Random House, 1975).  Today I'm adding the 1990 edition of that book to the Spill's New Yorker Cartoonists Library. This edition, published in the UK by Heinemann, features  a William Steig cover originally published by the New Yorker, February 14, 1964.
An even later edition (De Capo Press, 1997) features a typically exuberant Frank Modell drawing: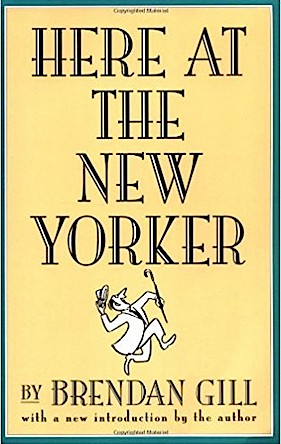 Luckily, Mr. Gill kept adding new introductions as each edition appeared, giving us a kind of play-by-play as the New Yorker's editors and the magazine itself changed over time.
A bonus tucked away at the end of every edition: "Shawn On Ross" — nearly eight pages about Harold Ross written by his successor, William Shawn.