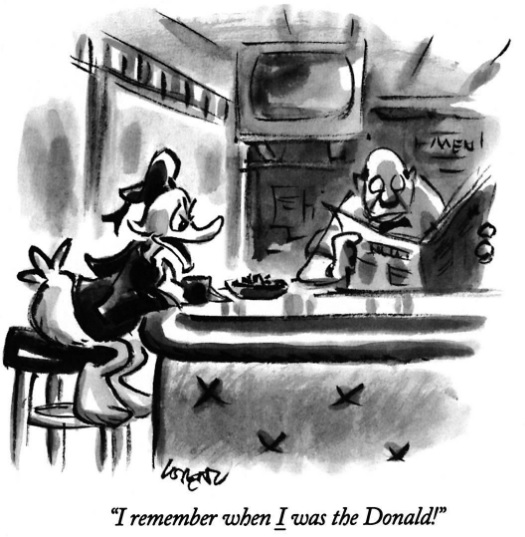 A New Yorker drawing from 1993 by the magazine's former Art Editor/Cartoon Editor, Lee Lorenz has, so far,  gathered the most likes on the magazine's brand spanking new Instagram account. Read more here on Adweek.com"s FishbowlNY.
Below: Mr. Lorenz's "New Yorker Cartoonists A-Z" entry.
Lee Lorenz ( Pictured above. Photograph taken 1995 by Liza Donnelly) *Born 1932, Hackensack, NJ. Lorenz was the art editor of The New Yorker from 1973 to 1993 and its cartoon editor until 1997. During his tenure, a new wave of New Yorker cartoonists began appearing in the magazine — cartoonists who no longer depended on idea men. Cartoon collections: Here It Comes (Bobbs-Merrrill Co., Inc. 1968) ; Now Look What You've Done! (Pantheon, 1977) ; The Golden Age of Trash ( Chronicle Books, 1987); The Essential series, all published by Workman: : Booth (pub: 1998), Barsotti ( pub: 1998), Ziegler (pub: 2001), The Art of The New Yorker 1925 -1995, (Knopf, 1995), The World of William Steig (Artisan, 1998). NYer work: 1958 – .
________________________________________________________________________________________
Sara Lautman, a new addition to The New Yorker's stable of cartoonists,   is next up on Jane Mattimoe's wonderful blog, A Case For Pencils. See her entry here.