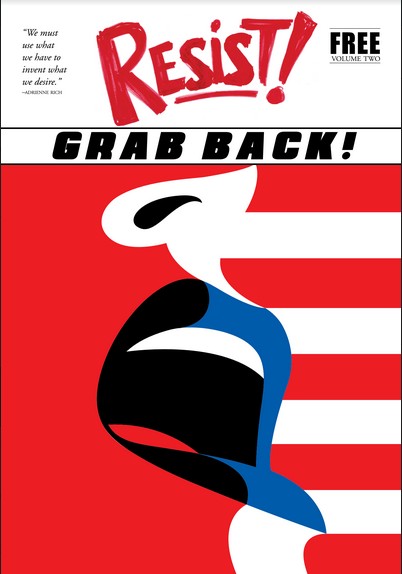 The second issue of Resist!, a free "political comics zine of mostly female artists" (a "Man Cave" section is included) edited by Nadja Spiegelman and The New Yorker's art editor, Francoise Mouly, will be distributed this coming July 4th in comic book stores and out on the streets by volunteers (approximately 60,000 copies of the first Resist! were distributed this past January).
Go here to find out where you can find a copy near you
According to a press release "the free distribution of Resist! is intended as an Independence Day celebration of the First Amendment, of our diverse country and of our resilience."
The Editors write in the introductory pages of #2: "These pages contain many individual realities. They reflect topics as diverse as their contributors: the environment, immigration, racism and the economy."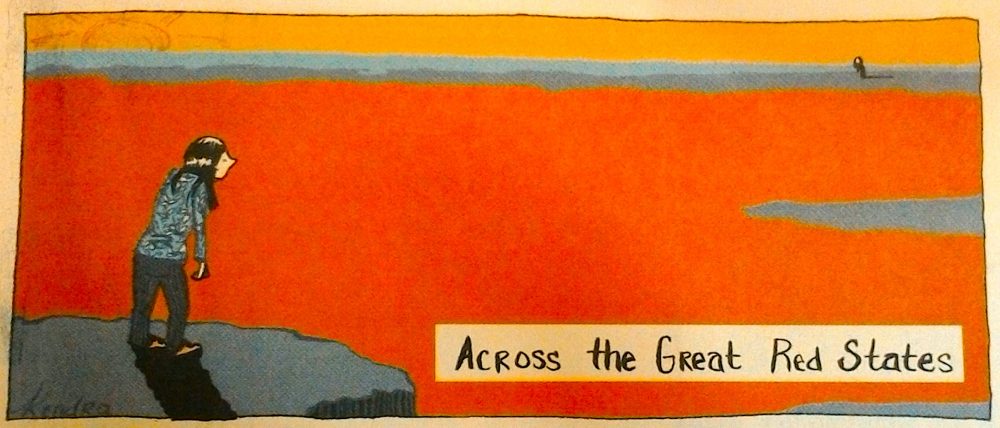 Artists represented in this 96 page anthology are from all over the world, but as the Spill's focus is primarily New Yorker contributors, I'm listing the artists whose work has been published there. In order of appearance: Roz Chast, Kendra Allenby, Carol Lay, Ana Juan, Anita Kunz, Emily Flake, Amy Kurzweil, Kim Warp, Abigail Gray Swartz, Andrea Arroyo, Liniers, John Cuneo, Tom Toro, Peter Kuper, Frank Viva, Paul Karasik, Art Spiegelman, R. Sikoryak, Dean Rohrer, Shannon Wheeler, and Daniel Clowes.
For more information, link here to the Resist! website.
Credits:
Resist! #2 cover by Malika Fravre, a French artist living in London, England.
Across the Great Red States by Kendra Allenby, a cartoonist and storyboard artist living in Brooklyn, NY. Her work has appeared in The New Yorker.
"We're looking for something that says 'Death to the Patriarchy'…" by Amy Kurzweil, author of Flying Couches: A Graphic Memoir. Her work has appeared in The New Yorker.
All art copyrighted by the respective artists.