Playful Pages
On many a Monday Tilley Watch I mention placement of art. Usually I'm talking about how large a drawing appears on the page, and where it sits. I'm fairly certain I've also mentioned how the art once played across the pages of The New Yorker, creatively interacting with text. While randomly (electronically) flipping through elder issues of The New Yorker this morning I happened upon some examples. The first one (by Al Frueh) is especially striking:
Below: Julian de Miskey, February 6, 1926.
Below: JTI, November 6, 1926.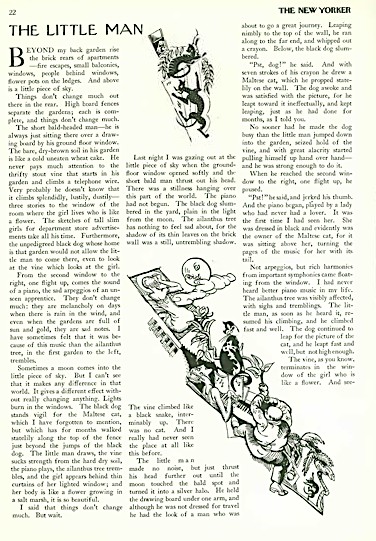 Below: unsigned, November 24, 1928
Below: Leonard Dove, on the left and Rea Irvin on the right, November 24, 1928.
______________________
Early Gahan Wilson
If you head over to Mike Lynch's blog you'll see, courtesy of Dick Buchanan, a great selection of early Gahan Wilson art. And be sure to link to the Gahan Wilson GoFundMe campaign that's in progress. Mr. Wilson, one of the New Yorker cartoon gods, is suffering from severe dementia.
______________________
Today's Daily
Yesterday's Daily cartoon was a duo effort: Jason Chatfield and Scott Dooley. Today's cartoon is by Emily Flake.
Jason Chatfield began contributing to The New Yorker in 2017, Emily Flake in 2008.