A very happy 89th  birthday to The New Yorker.   While there's no classic Eustace Tilley cover this year (the last time we saw Tilley as Rea Irvin* intended was in 2011, we do have, according to the Art Editor, Francoise Mouly, "the first published Tilley painted on an iPhone"; inside the magazine, not including the drawings on the Caption Contest page, are sixteen cartoons by fifteen cartoonists (Joe Dator's work appears twice). Two of the drawings contain some color (a cartoon by Ben Schwartz & one by Edward Steed).  Color cartoons were once so unusual in the magazine that when they appeared in The New Yorker's 64th anniversary issue in 1989, N.R. Kleinfield wrote a piece about it for The New York Times ("Inside New Yorker, a Splash of Color"). The color appeared in a four page spread by William Steig.
*Below: Rea Irvin's entry on Ink Spill's New Yorker Cartoonists A-Z: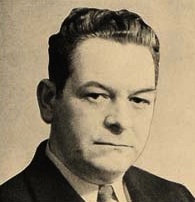 Rea Irvin  (pictured above. Self portrait above from Meet the Artist) *Born, San Francisco, 1881; died in the Virgin Islands,1972. Irvin was the cover artist for the New Yorker's first issue, February 21, 1925.  He was the magazine's  first art editor, holding the position from 1925 until 1939 when James Geraghty assumed the title. Irvin became art director and remained in that position until William Shawn succeeded Harold Ross. Irvin's last original work for the magazine was the magazine's cover of July 12, 1958. The February 21, 1925 Eustace Tilley cover had been reproduced every year on the magazine's anniversary until 1994, when R. Crumb's Tilley-inspired cover appeared. Tilley has since reappeared, with other artists substituting from time-to-time.
Below: the first issue of The New Yorker, February 21, 1925.  Cover by Rea Irvin.