More Gahan Wilson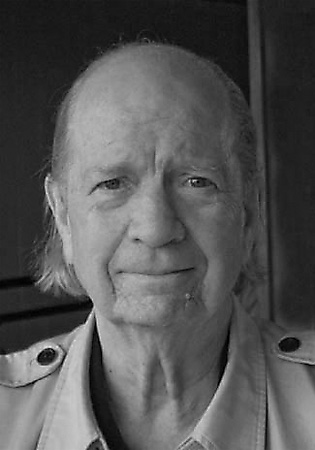 From 27East.com, October 24, 2019, "Cartoonist Gahan Wilson Is Looking To Find His Way"  — this piece by Annette Hinkle on one of the modern masters of the form.
…and this Chicago Sun-Times column from Neil Steinberg, October 24, 2019, "'Lucky to be alive' — morbid cartoonist faces dementia"
_________________________________________________________
A Peter Arno Rarity From The Bloom Vault
The illustrator Tom Bloom is surely one of our cartoon world's great collectors.  Some years back  I naively thought I'd found most everything New Yorker cartoon-related that could be found. Then Mr. Bloom began sending me scans of items in his collection. It was as if someone had just opened the door to a New Yorker materials filled annex the size of Macy's.
He's been kind enough over the years to share some of the more obscure pieces from his collection with the Spill.  Here's another: a four page promotional brochure for Peter Arno's first book,Whoops Dearie!, published in 1927 by Simon & Schuster.* If you read my bio of Arno you might remember how important the Whoops Sisters were to the resuscitation of The  New Yorker in its infancy. I'd never seen this brochure until yesterday (and this after nearly 20 years of making it my business to find Arno material).
*While Arno provided the drawings for the book it was actually written by Philip Wylie. Much more on him and his place in The New Yorker's early years can be found in the Arno biography.
Here's Arno's entry on the Spill's A-Z:
Peter Arno (Photo source: Look, 1938) Born Curtis Arnoux Peters, Jr., January 8, 1904, New York City. Died February 22, 1968, Port Chester, NY. New Yorker work: 1925 -1968. Key collection: Ladies & Gentlemen (Simon & Schuster, 1951) The Foreword is by Arno.
_____________________________________________________
Today's Daily Cartoonist & Cartoon
Barging Republicans, by Ellis Rosen, who has been contributing to The New Yorker since 2016.  Visit his website here.
_______________________________________________________________
Humor Mag Of Interest: American Bystander #12
American Bystander #12 just arrived at the Spill. Not sure how often I've said this, but here goes again: if you love cartoons, especially those we associate with New Yorker artists, you'll find  bushels-full in the Bystander. Three cheers for Michael Gerber, the Bystander's editor and publisher.

Here are the New Yorker contributors found in this latest issue:  Joe Ciardiello (the issue's cover artist), Edward Sorel, Tom Chitty, P.S. Mueller, Rich Sparks, Lars Kenseth, Lila Ash, Roz Chast, John Cuneo, Mort Gerberg, Barry Blitt, George Booth, Joe Dator, Nick Downes, Bob Eckstein, Emily Flake, David Ostow, Jeremy Nguyen, Sara Lautman, Farley Katz, John Jonik, and Sam Gross.
_________________________________________________
Today's Daily Shouts…By Amy Kurzweil
"A Subway Tableau" by Amy Kurzweil, who has been contributing to The New Yorker since 2016. Visit her website here.
________________________________________________
Preview Of Interest From Salon: Wheeler's "Mueller Report"
From Salon, "Exclusive: 'Mueller Report' Graphic Novel Sneak Preview From New Yorker Cartoonist Shannon Wheeler"
— and…there's a Q&A with Mr. Wheeler within the piece.