Mad's New Yorker Cartoonists
With MAD sadly all but expiring later this summer I thought it would be a good time to begin building a list of New Yorker cartoonists who joined MAD's "usual gang of idiots." So here we go, in no particular order (unless the list grows long).
****New Yorker folks out there who I've missed, please write to me so I can add you (I know I'm missing a number of you)****
Peter Porges
John Caldwell
Peter Kuper
Teresa Burns Parkhurst
Bob Eckstein
Joe Dator
Lars Kenseth
P.C. Vey
Tom Cheney
Sara Lautman
Ward Sutton
Felipe Galindo
Glen LeLievre
Jason Chatfield,
Emily Flake
Shannon Wheeler
Pia Guerra
____________________
Today's Daily Cartoonist & Cartoon
So much pressure, by Ali Soloman, who has been contributing to The New Yorker since 2018. More work here.
__________________
A Daily Shouts by Julia Wertz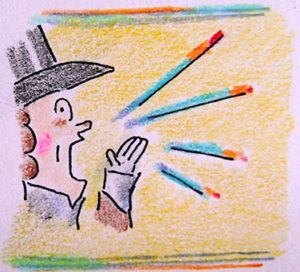 "Conversations With Ma: Mad About Mars And Movies"
Ms. Wertz has been contributing to The New Yorker since 2015. More work here.