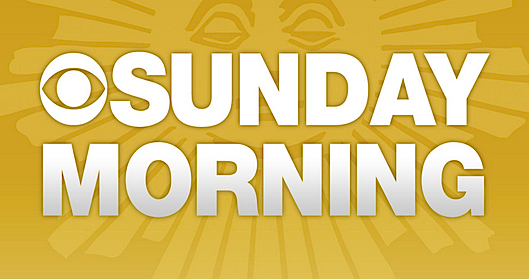 CBS Sunday Morning will air a piece on Jack Ziegler tomorrow between 9 and 10.
_________________________________________________________________
The New York Times obit for Jack is online (it includes a slideshow of 14 cartoons).  Read it here.
_________________________________________________________________
Jack Ziegler, one of The New Yorker's greatest cartoonists, passed away this morning in Kansas City. Last October I interviewed Jack — we had such a good time and there was so much to cover that it spread into two parts. Jack selected the above photo to run with one part of the interview — a fitting photo to run today.   I believe that it's best to let that interview serve, for today, as my appreciation for the friend I loved and respected.
The Jack Ziegler Interview, Pt.1
The Jack Ziegler Interview, Pt. 2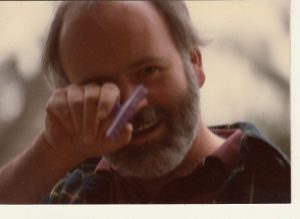 Here's Ink Spill's "New Yorker Cartoonists A-Z" entry for Jack:
Jack Ziegler Born, Brooklyn, NY July 13, 1942. Died, Kansas City, March 29, 2017.  NYer work: 1974 – . Key collections: all of Ziegler's collections are must-haves. Here're some favorites: Hamburger Madness (Harcourt Brace Jovanovich, 1978), Filthy Little Things ( Doubleday/Dolphin, 1981) and The Essential Jack Ziegler, Complied and Edited by Lee Lorenz ( Workman, 2000)
_________________________________________________________________
Tributes From Jack's Colleagues Are Coming In: 
Peter Steiner:
It's hard for me to imagine that my friend and colleague Jack Ziegler is no more. He was a really lovely man. He and I did not see each other that often, but when we did, it was a pure joy for me. I said colleague because we were both cartoonists. But Jack was in a league of his own. His funniness was funnier by far than most other funniness. His superb drawing skills came from a place only he could inhabit. And there was a decency and humanity in his cartoons that made them irresistible. I already miss him badly.
Roxie Munro:
So so sad. Jack had a unique cartoon style, and was a really sweet guy. I remember when I had just started coming into the New Yorker on Tuesdays…one day, nervously sitting in the little "waiting room" outside Lee's office, a tall bearded guy (Jack) asked me what I was doing there. Full of fear and trembling, I told him I was bringing in a cover idea. "Well," he said, "Someone has to do it. Might as well be you." It was perfect – gave great context, relaxed me, and I've never forgotten his insightful, and kind, comment.
Mort Gerberg:
Jack Ziegler's death this morning was a heavy body blow.  Not only because Jack was one of the great modern-day cartoonists, but because, in this contemporary world of truly bad people, Jack was one of the truly good ones. Jack and I were friends —mostly by long-distance —- but the quality of the contacts we did have were what counted for me — and I relished sharing common interests and values with him that were of the world outside the single panel.  Jack was an old-fashioned, generous, straight-ahead, sensitive good guy — with no bullshit or artifice about him, all seasoned with a warm, wicked sense of humor; his attitude to life was direct and refreshing, and I admired it
His cartoons had their own zany, surreal vocabulary, delivered in his unique voice. I thought he was enormously talented and one of the most exciting "new" cartoonists to appear in the '70s. His drawings and compositions were as clean and precise as his studio space and he worked hard on them. I met him when he was making his first appearance with a cartoon batch at The Saturday Review, to see Norman Cousins. We liked each other right from "oh, are you cartoonist too?" He told me he had written a novel and was working on other writing but was going to try cartooning; he later told me that he was very surprised that he liked cartooning more than writing. Lucky for the world; Jack left a large, deep footprint.
Tom Toro:
Jack Ziegler and I lived near one another for the last few years – a forty-five minute drive apart, which counts as close neighbors in the Midwest.  I visited Jack as often as I could and we became casual friends.  By the gentle, humble way he carried himself you'd never guess that he was a rare genius.  His influence on cartoonists cannot be overestimated, nor can his generosity as a companion and mentor.  Jack gave me an original drawing as a gift after we'd first met – a cartoon of two prisoners.  One is holding a book and weeping uncontrollably while his cellmate says, "Hey, it's 'Crime and Punishment.'  You had to know the second half was going to suck.'"  Jack's joke seems sadly appropriate today.  The second half of whatever comes next, minus Ziegler, is going to suck.  Rest in peace, sir.
One afternoon Jack took me to a used bookstore in downtown Lawrence, The Dusty Bookshelf.  We naturally gravitated toward the Comics & Cartoons section, a dimly lit nook at the far back, where down on the bottom shelf the spine of a George Booth anthology peeked out at us.  A prize find.  But it was wedged in tight.  Together we attempted to pry it from the stack but it wouldn't budge, and at some point during the comical struggle Jack looked over at me and said, "This is pretty much our relationship to George."  How apt, how funny and humble – in other words, a patented Ziegler observation.  Even as a living legend himself, he didn't hesitate to join a fellow fanboy on all fours to dig out a secondhand edition of wonderful cartoons.  And maybe it was Jack's curiosity, openness and utter lack of pretense that in turn raised him to true greatness.
The New Yorker is beginning to post tributes from Jack's colleagues. Click on the following…