Interview Of Interest: Swann Galleries Christine von der Linn on Charles Addams's "Nevermore"
From The Hot Bid, this interview with The Swann Galleries Illustration Art director, Christine von der Linn about a fabulous Addams drawing (shown above) to be auctioned December 10th. [article contains Jack Ziegler content]
__________________________________________________________
Meet The Artist (1943): Boardman Robinson
Another in a series of self portraits of New Yorker artists included in the Meet The Artist catalog published by the M.H. de Young Memorial Museum in 1943.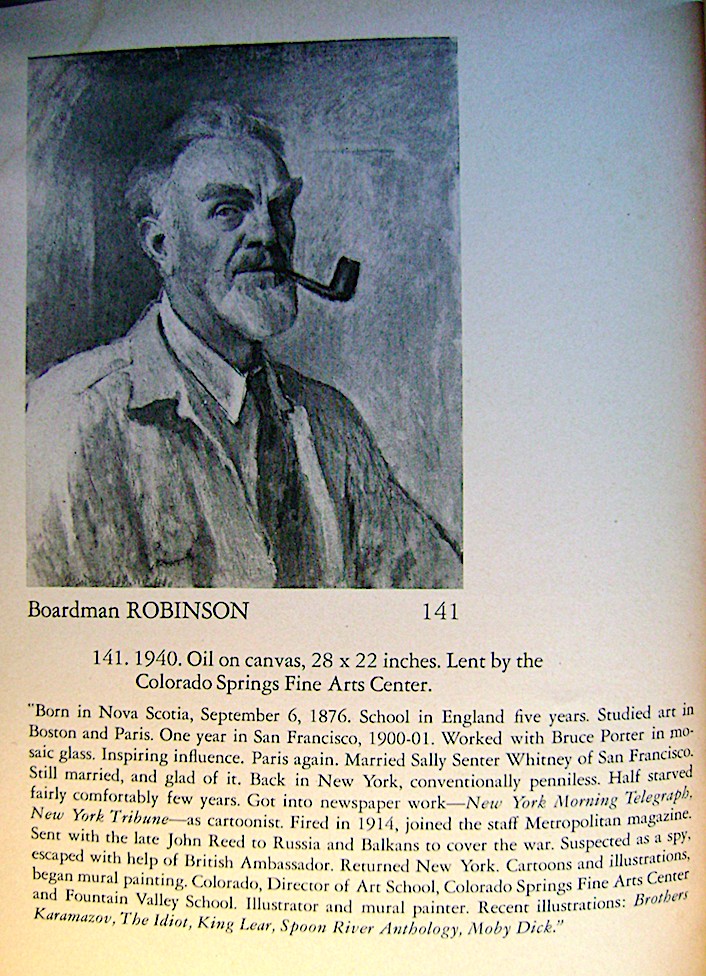 Mr. Robinson's entry on the Spill's A-Z:
Boardman Robinson  Born, Nova Scotia, Sept. 6, 1876. According to Maurice Horn's World Encyclopedia of Cartoons (Chelsea House Publishers, 1980), Beginning in 1910, while working at the New York Tribune, Robinson "exerted more influence on his profession than almost any other cartoonist over the years. With Robert Minor of the Pulitzer papers, Robinson explored the use of lithographic crayon as a means of shading on paper for editorial cartoons…it remained a convention of editorial cartooning well into the 1960s." New Yorker work : 1925 – 1926.
_____________________________________________________-
Today's Daily Cartoonist & Cartoon
Ms. Solomon began contributing to The New Yorker in 2018.