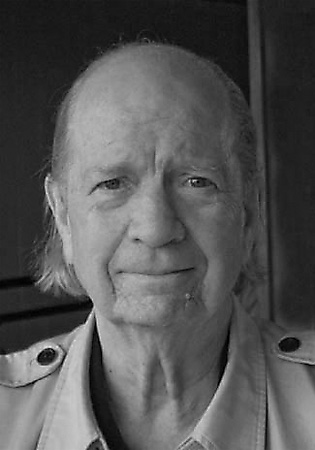 We have learned this afternoon of the passing of one of the cartoon world's greats, Gahan Wilson. His stepson, Paul Winters, announced it on Facebook:
Articles about Mr. Wilson's passing (the list will be updated):
The New Yorker, November 22, 2019, "The Beautifully Macabre Cartoons of Gahan Wilson"
The New York Times, November 22, 2019, "Gahan Wilson, Vividly Macabre Cartoonist, Dies At 89" A slideshow accompanies the post. (The complete NYTs obit has now been posted).
The Facebook post from Steven-Charles Jaffe, who directed the terrific documentary film on Mr. Wilson, Born Dead, Still Weird :
The Washington Post, November 23, 2019, "Gahan Wilson, Cartooning's Master of the Creepy and the Macabre, Dies at 89"
CNN, November 23, 2019, "Cartoonist Gahan Wilson, 'the Wizard of Weird,' Dies at 89"
newyorker.com, November 25, 2019, "My Favorite Gahan Wilson Story"
The Comics Journal, November 25, 2019, "Cartoonist Gahan Wilson Dies At 89"
Sag Harbor Express, November 22, 2019, "Famed Cartoonist Gahan Wilson Dies At 89"
CBR.com, November 22, 2019, "Acclaimed Horror/Comedy Artist  Gahan Wilson Dies At 89"
Neilgaiman.com, November 22, 2019, "Gahan Wilson: Born Dead, Now Dead Again"
Multiversity Comics, November 22, 2019, "Gahan Wilson, Macabre Cartoonist, Dead At 89"
Heavy.com, November 22, 2019, "Gahan Wilson Dies: Five Fast Facts You Need To Know"
Southampton Press, November 22, 2019, "Famed Cartoonist Gahan Wilson Dies At 89"
Inside Hook, November 22, 2019, "'National Lampoon,' 'Playboy,' Illustrator Gahan Wilson, Dead At 89"