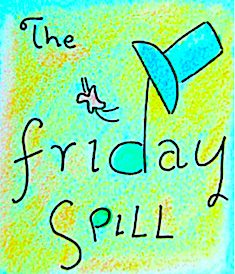 Video Of Interest: Harry Bliss
The Center For Cartoon Studies Spring Will Eisner Lecture: "An Hour With Harry Bliss"… Mr. Bliss began contributing to The New Yorker in 1998. See it here.
Visit Harry Bliss's website here.
__________________________________________________
Catching Up With A New Yorker State Of Mind
It's been too long since we checked in on a Spill fave site, A New Yorker State Of Mind: Reading Every Issue Of The New Yorker Magazine.
If you like New Yorker time traveling, this is the place to go.
Left: The magazine's 7th anniversary issue. You'll find a deep dive into it here.