The Go Fund Me Campaign For Gahan Wilson
As most of you know, Gahan Wilson, one of the cartoon world's greats, has been in need of assistance over this past year. A Go Fund Me effort set up by his step-son, Paul Winters is now back up to help with issues related to Gahan's most recent difficulties. Read more here, and help if you can.
________________________________________________________________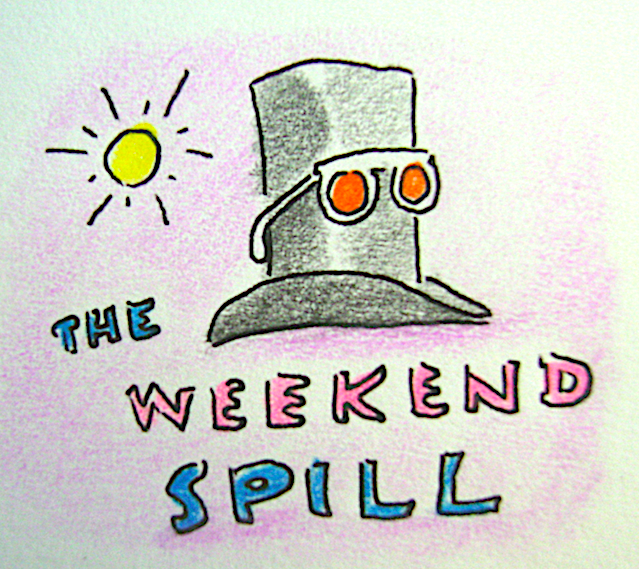 From Frank Modell's Library: Introduction To Cartooning By Richard Taylor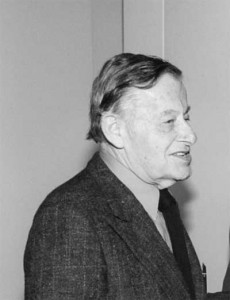 Among the signed cartoon books in the Spill's library, Frank Modell's copy of Richard Taylor's Introduction To Cartooning is a special favorite. It's the only instructional book in our collection by a New Yorker cartoonist that belonged to a New Yorker cartoonist.
The book was published in 1947, the year after Mr. Modell began his long association with The New Yorker (as well as a contributor, he was, in his earliest years there, assistant to art editor James Geraghty).  What you see in Modell's copy of Taylor's book is what you see in many a textbook: essential passages underlined, circled, sometimes with arrows pointing out a word or two.  Many of the selections go to the heart of what it takes to be career cartoonist. Mr Modell learned his lessons well: he spent over half a century at The New Yorker, contributing well over a thousand drawings, as well as half a dozen covers.
Here are just a few pages from Taylor's book with Modell's marked passages.
And a nice surprise at the very end of the book on the inside cover, Modell added some sketches:
Richard Taylor's entry on the Spill's A-Z:
Richard Taylor (self portrait from Meet the Artist) Born in Fort William, Ontario, Sept. 18, 1902. Died in 1970. NYer work: 1935 -1967. Collections: The Better Taylors ( Random House, 1944, and a reprint edition by World Publishing, 1945), Richard Taylor's Wrong Bag (Simon & Schuster, 1961). Taylor also authored Introduction to Cartooning ( Watson-Guptill, 1947). From Taylor's introduction: the "book is not intended to be a 'course in cartooning'…instead, it attempts to outline a plan of study — something to be kept at the elbow to steer by."
Frank Modell's entry:
Frank Modell Born, Philadelphia, Pennsylvania, September 6, 1917. Died, May 27, 2016, Guilford, Connecticut. New Yorker work: 1946–1997. Mr. Modell began his New Yorker career as assistant to the Art Editor, James Geraghty. He soon began contributing his cartoons (and cartoon ideas for others), with his first drawing appearing July 20, 1946. Besides his work for The New Yorker, he was a children's book author and an actor (he appeared, most notably, in Woody Allen's 1980 film, Stardust Memories). Key collection: Stop Trying To Cheer Me Up! (Dodd, Mead, 1978).
____________________________________________________________________________
Article Of Interest: Edward Koren
From The Manchester Journal, September 27, 2019, "'Into The Wild' With A Vermont Cartoonist; Ed Koren's Drawings Explore The Funny Side Of The Rural-Urban Divide".
Mr. Koren began contributing to The New Yorker in 1962. Visit his website here.
___________________________________________________
Barbara Shermund's Marker
Stephen Nadler of Attempted Bloggery updates us on the grave marker for the great New Yorker artist Barbara Shermund.  Read here.
Ms. Shermund's entry on the Spill's A-Z:
Barbara Shermund (self portrait, above) Born, San Francisco. 1899. Studied at The California School of Fine Arts. Died, 1978, New Jersey. New Yorker work: June 13, 1925 thru September 16, 1944. 8 covers and 599 cartoons. Shermund's post-New Yorker work was featured in Esquire. (See Liza Donnelly's book, Funny Ladies — a history of The New Yorker's women cartoonists — for more on Shermund's life and work).
___________________________________________________________
A  end of the week listing of the New Yorker cartoonists who contributed to the magazine's Daily Cartoon and/or Daily Shouts
The Daily Cartoon: Teresa Burns Parkhurst, Brendan Loper, Lila Ash, Evan Lian, and J.A.K.
Daily Shouts: Liana Finck
_______________________________________________________
Fave Photo Of the Weekend: Donnelly and Chatfield In Columbus, Ohio
Two New Yorker cartoonists ran into each other in James Thurber's Hometown of Columbus, Ohio.
Mr. Chatfield is attending the Cartoon Crossroads Columbus convention and Ms. Donnelly is there attending the AAEC 2019 Annual Convention.