Here's a fun post from A New Yorker State Of Mind: Reading Every Issue of The New Yorker Magazine. The unusual cover art* is by the great Rea Irvin.
Mr. Irvin's entry on the Spill's A-Z: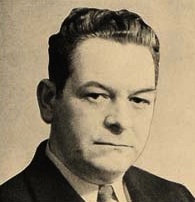 Rea Irvin  (Self portrait above right from Meet the Artist) Born, San Francisco, 1881; died in the Virgin Islands,1972. Irvin was the cover artist for the New Yorker's first issue, February 21, 1925. He was the magazine's first art editor, holding the position from 1925 until 1939 when James Geraghty assumed the title. Irvin became art director and remained in that position until William Shawn succeeded Harold Ross. Irvin's last original work for the magazine was the magazine's cover of July 12, 1958. The February 21, 1925 Eustace Tilley cover had been reproduced every year on the magazine's anniversary until 1994, when R. Crumb's Tilley-inspired cover appeared. Tilley has since reappeared, with other artists substituting from time-to-time.
*Mr. Irvin's upside down cover was a first for the magazine. The next upside down cover appeared April 12, 1947. It was also by Mr. Irvin. There wasn't another upside down cover until the anniversary cover of February 11, 2008 (Mr. Irvin co-credited with Seth, who incorporated Democratic candidates Barack Obama and Hillary Clinton with Irvin's Eustace Tilley trappings).
_______________________________________________________________
Today's Daily Cartoon & Cartoonist
The office cold by Elisabeth McNair, who has been contributing to The New Yorker since 2018. Visit her website here.