The must-read blog, A New Yorker State of Mind on the debut of Thurber art in The New Yorker. Read here.
… And as the subject is Thurber New Yorker firsts, here are others:

Thurber's New Yorker debut, in the issue of February 26, 1927: two pieces of verse. The first, Villanelle Of Horatio Street, Manhattan (19 lines, signed James Grover Thurber); the second, Street Song (10 lines, signed J .G. T.)

Thurber's first cartoon appeared in the issue of January 3, 1931, "Take a good look at these fellows, Tony, so you'll remember 'em next time."
Thurber's first cover: February 29, 1936.
____________________________________
Covering Cold Comfort Farm: Saxon & Chast
Two New Yorker cartoonists on the cover of the same title: how often does that happen? I've never seen it before (if anyone can come up with another duo please forward*). In this case we see Charles Saxon's art on the cover of Stella Gibbons Cold Comfort Farm, published in 1964, and on the right, Roz Chast's cover art in 2006.
*Stephen Nadler of Attempted Bloggery has brought to my attention my own piece concerning three New Yorker artists (Addams, Steig, and Modell) covering Brendan Gill's Here At The New Yorker.
____________________________________
Karl Stevens At the Isabella Stewart Gardner Museum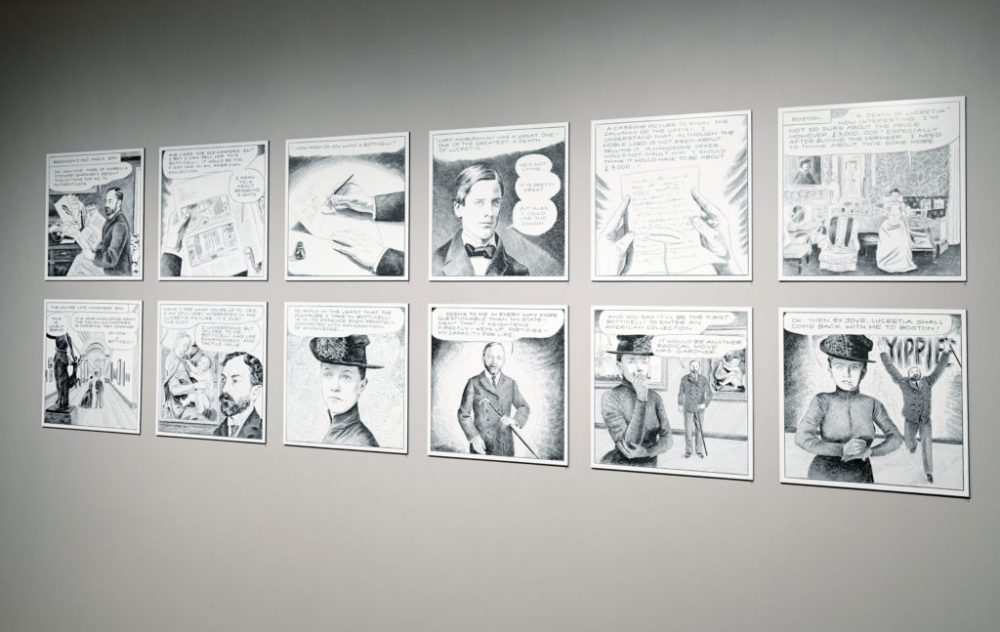 From artnet.com, February 27, 2019, "Botticelli's Beauties Meet Contemporary Cartoons at The Isabella Stewart Gardner Museum — See Works From the Show Here" — this piece on newbie New Yorker cartoonist Karl Stevens' work at the above mentioned museum. Mr. Stevens first New Yorker cartoon appeared in the issue of January 21, 2019. Link here for more of his work.
__________________________________
Today's Daily Cartoon
Today's Daily cartoon, Trumpish, of course, is by Barry Blitt. Mr. Blitt began contributing to the New Yorker in 1994. Link here to his website.