A New Yorker State of Mind Enters 1929
One of the Spill's favorite blogs has rounded the corner of 1928, and has entered 1929. The issue above, with art by the incredible Rea Irvin, has always been a favorite. Visit the blog here.
Here's Rea Irvin's entry on the Spill's A-Z: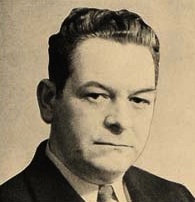 Rea Irvin (pictured above. Self portrait above from Meet the Artist) *Born, San Francisco, 1881; died in the Virgin Islands,1972. Irvin was the cover artist for the New Yorker's first issue, February 21, 1925. He was the magazine's first art editor, holding the position from 1925 until 1939 when James Geraghty assumed the title. Irvin became art director and remained in that position until William Shawn succeeded Harold Ross. Irvin's last original work for the magazine was the magazine's cover of July 12, 1958. The February 21, 1925 Eustace Tilley cover had been reproduced every year on the magazine's anniversary until 1994, when R. Crumb's Tilley-inspired cover appeared. Tilley has since reappeared, with other artists substituting from time-to-time.
___________________________________________________________________
Hoff Week Continues on Attempted Bloggery
And another fave blog, Attempted Bloggery continues its salute to Syd Hoff. Check it out here!
________________________________________________________
…Charles Addams is among the nominated for the Eisner Hall of Fame, 2018. Details here (with the complete list of nominees).
…a short appreciation of Art Young here from the Washington Times-Reporter.