Barney Tobey's First Cover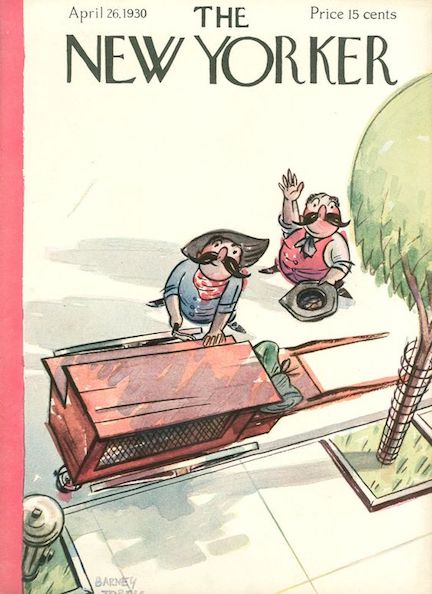 A New Yorker State of Mind takes its usual thorough look through a past issue. This week it's the issue of April 26, 1930, which features Barney Tobey's first (of four) covers for the magazine. Read all here.
Mr. Tobey's entry on the Spill's A-Z:
Barney Tobey Born in New York City, July, 18, 1906, died March 27, 1989, New York. New Yorker work: 1929 -1986. Essential collection: B. Tobey of The New Yorker (Dodd Mead & Co., 1983)
___________________________
Today's Daily Cartoonist/Cartoon
Jeopardy…by Lisa Rothstein, making her second (?) appearance on the Daily.