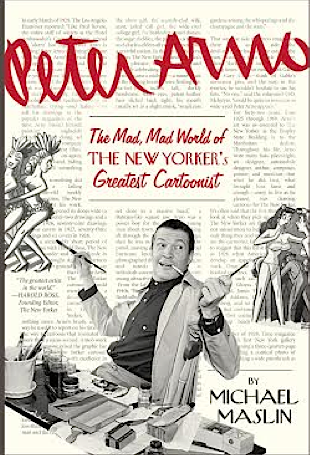 Finally!
My thanks to Karen Green of Columbia University for last night's wonderful send-off for Arno at Butler Library.  And thanks too to Edward Sorel for co-piloting the program with me.
A big thank you to all who attended, including those from my New Yorker family: Roxie Munro, George Booth, Tom Bloom, Sam Gross, Robert Leighton, Felipe Galindo, David Borchart, Liza Donnelly, Peter Kuper and Bob Eckstein.
From the book's afterword, where 60 New Yorker cartoonists talk about Arno,  here's what George Booth had to say:
 Peter Arno's work stands out and holds up in the test of time. His drawings and words were never timid, or just clever. They stated high quality, joy, confidence, strength, style, humor, idea, life, simplicity. His color was right; black and white became color. His cartoons were researched, with words well applied. The communication was clear and timely. He knew what he was doing. Peter Arno was an artist who gave something of value to the world. A hero.